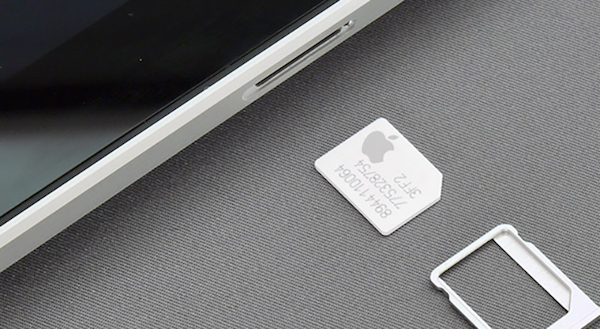 The tech lord giveth and the tech lord taketh away. Just a day after it was reported that Apple is working on its own mobile phone network the company has moved quickly to quash the rumours. Business Insider reported recently that the most valuable company in the world is secretly trialling a mobile virtual network operator (MVNO) that would eventually be rolled out in the United States and Europe, including the UK.
Apple has either been spooked that the news leaked, or the company is genuinely not working on this project. Either way, Cupertino issued a statement denying the report, reaching out to CNBC to say, "We have not discussed nor do we have any plans to launch an MVNO."
Pretty emphatic then. However, the old adage that there is no smoke without fire is oh so true in the tech world, so Apple's denial could be meaningless and the company could still indeed be working on its own MVNO. Considering the initial report said the service would not be ready for five years, there's a long wait ahead to find out. It is worth noting that Apple is not the type to talk about a product that exists, so if the company makes a rare public denial, it usually turns out to be the case that the product is not true.
The original report suggested that the company is trialling the service in the US before moving it to Europe for further tests. An MVNO is a virtual network where a third party company buys network space from an existing carrier to run their own service. For example, Apple would effectively lease network space from a carrier (say AT&T in the States) and then use that leased space to run its own network.
That would mean any new iPhone falling within the MVNO network range would come with Apple's own network ready to go out of the box. It would stop the company being restricted to a certain carrier or network from region to region and would of course offer a new revenue stream as iPhone users would be contracted to Apple and not a carrier.
At the moment though, this is theoretical considering Apple's clear denial.