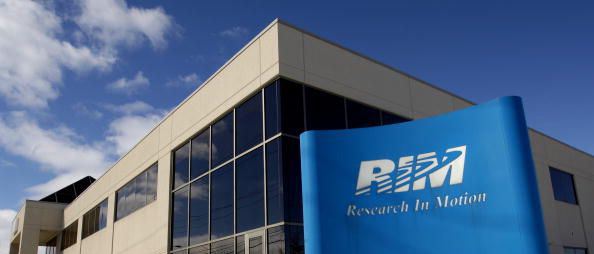 After some time of rumours, BlackBerry have admitted that over 4,000 of their staff will soon be without a job. Still struggling from lacklustre sales figures of their newest Blackberry 10 devices, the Canadian handset manufacturer released the news straight after the release of Apple's latest flagship product – the iPhone 5S. In many ways, the rise of smart phone as brought about by Apple has been the catalyst for BlackBerry's downward spiral of the last few years.
Indeed, it is probably true that Apple have wrestled the majority of their big spending corporate and high-end customers. Most sucessful handset manufacturers these days – companies like Samsung – have learned to compete with diversity in their product lineup and by offering cheaper options rather than trying to compete with Apple for the super high margin top-of-the-line products.
BlackBerry CEO Thorsten Heins may now be ruing his strategic decision to focus on the upper end of the market. He made it clear that he considered making budget smart phones a race-to-the-bottom and that the Canadian company would be concentrating on its traditional strong grounds of expensive handsets only affordable by very few. Ironically, this decision was seemingly made in ignorance of the fact that in recent times probably the only people keeping BlackBerry afloat have been teenagers who use their BBM service as a cheaper form of text messaging.
Indeed, the company's balance sheet has been hurtling downwards in perpetual freefall for sometime now. The latest figures show that the last quarter produced losses of nearly $1 billion primarily due to poor sales figures. In fact, their revenue fell far short of the predicted $3 billion with the company only taking about half that over the last three months.
Other issues that have caused BlackBerry to come into difficulties over recent years include the massive ongoing outages that happened almost exactly 2 years ago now. During these disruptions, millions of customers – many of them urgent business requirements – were left without access to e-mails or BBM messages several days. and of course, BlackBerry also lost untold amounts of cash over their failed venture to produce the BlackBerry Playbook tablet.
In fact the company struggled to sell even 4 million smartphones during the last quarter and the last time the figures were this poor was the same summer that the first iPhone was released by Steve Jobs. Their share price has also been plummeting in light of rumours about these figures and this has wiped billions of dollars off its value in just a few days.
The latest disappointing figures round off an awful couple of years for BlackBerry that has seen them lose a total of almost $2 billion. With substantial losses such as this, it remains to be seen how much longer they can continue as an operating company. BlackBerry have been looking for an external buyer for sometime now, but no deals have been forthcoming yet.
Things aren't looking better for BlackBerry in the future either. After many rumours, the iPhone 5S really did have a fingerprint scanner and has now been released. It is being marketed as having ever more robust security features and will surely take another chunk out of BlackBerry's customer base. Indeed, if Apple can persuade companies and governments that their sensitive information will be secure on iPhones, we can see many large contracts moving over from BlackBerry who used to be their traditional supplier.
Perhaps the most dire news of all is the recent industry-shaking sale of Nokia to Microsoft. It was thought that BlackBerry were courting Microsoft as a last gasp chance to gain any sort of meaningful foothold in the fast paced and ruthless smart phone market. This deal surely binds the two companies together for some time and effectively leaves BlackBerry as the left out third wheel.
And they's certainly not going to be any love forthcoming from Google or Apple either. Without a relationship with any of the three major phone software companies in today's mobile ecosystem, it's hard to see how BlackBerry can have any meaningful place in the industry in the coming years.
Only two years ago, BlackBerry had a significant share of the smartphone market but now the latest figures show that it has less than 5%. Their CEO claimed that their flagship handset the Q10 would sell tens of millions but the actual sales figures are looking to be closer to just five million.
And as a result these job losses have pretty much been forced upon the company. There were already 5,000 redundancies last year followed by some more in the summer. The 4,500 who are being sacked now will reduce BlackBerry's employees by almost a half. Their hope and prayer is that in the process the they will also slash their expenses and somehow return to profitability. We are unsure whether this will be possible after such a long time of haemorrhaging cash and struggling to make any meaningful difference in a market that appears have moved on from them.
What's your take on all this? Do you think that there's any future left will BlackBerry and if not how many more years will at last? Was the purchase of Nokia by Microsoft really is death knoll? Or had the end come earlier? And if you think that BlackBerry will survive all this and emerge again to be a successful company, how do you think they'll go about doing it?