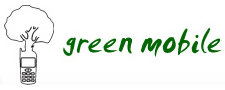 Summary
2G coverage: 99%3G coverage: 80%
Coverage map
Green Mobile is a virtual network that claims to be the UK's first eco mobile network. It runs jointly on the O2 and Vodafone mobile networks so there are two coverage maps to check how good your signal will be. You can see the O2 coverage map here and the Vodafone coverage map here.
More info
Green Mobile is different from other mobile networks because it is a partnership with various green charities. By using their service you will donate some of the money you spend to good causes such as Friends of the Earth, the World Land Trust or the Environmental Investigation Agency. In this way, it hopes to be an environmentally-friendly mobile service. The downside of this is that as a result the service turns out to be very expensive compared to other options.
Since the network runs on both O2 and Vodafone you should get good quality signal everywhere. To check the situation in your area, just click on the links above for detailed coverage maps.
For more information, compare Green Mobile's signal with other networks' mobile coverage. You can also head on over to read more about the company, pricing and service at our Green Mobile review.