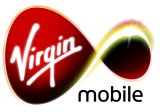 Summary
2G coverage: 99%3G coverage: 85%
Virgin Mobile is a virtual network that runs on the Everything Everywhere (EE) network (formally T-Mobile and Orange). You can check the Virgin Mobile coverage map to find out about the signal strength in your local area.
More info
Virgin Mobile is, unsurprisingly, run by Richard Branson's Virgin. It was the UK's first virtual network when it launched way back in 1999 and, because it was much cheaper than anyone else at the time, it's turned out to be massively popular. That's despite the fact that it's now comprehensively undercut by many alternatives. At the time, it was a completely novel concept and it is largely responsible for the competition that has driven mobile phone PAYG prices down over the last few years. It took four years to start to turn a profit but is now one of the biggest mobile networks in the country.
Since Virgin Mobile runs on EE, it's about as good as you can expect for coverage. There's pretty much nowhere where either Orange or T-Mobile coverage doesn't reach and the 3G network is very broad too. You can see the precise coverage area and signal strength for you area by using the coverage map linked above.
For more information, compare Virgin Mobile's coverage with other networks' mobile coverage or check out our complete Virgin Mobile review.