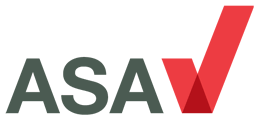 EE is likely to be investigated by the Advertising Standards Authority soon over an advert for the new Samsung Galaxy SIII LTE. Other networks have claimed that the commercial posters are very misleading to consumers. It's likely that an official complaint will be made in the coming days.
We have seen the poster in question ourselves and there are several reasons why the advert could be deemed intentionally misleading. It is branded with the standard EE colour scheme and font and states that the Samsung Galaxy SIII LTE is available for £31 a month with unlimited data (plus a £49.99 initial fee). The advert specifically mentions in its name that the handset is 4G LTE capable and, as most consumers now know, EE is a specialist 4G network.
However, what many people aren't aware of is the fact that EE has been roundly criticised for not offering any unlimited 4G data packages. So then why is the 4G network EE advertising a 4G handset with unlimited data?
Well, the advert isn't actually for EE despite all appearances. In fact, there's a small T-Mobile logo and T-Mobile is a subsidiary of EE. Even though they've done all they can to style the advert with EE's branding and even though they make a song and dance about the fact it's a 4G-capable handset, the actual contract on offer is only available on T-Mobile. And T-Mobile only offers 3G data, not 4G. The Advertising Standards Authority regulates UK ads to ensure they are truthful and socially responsible and could likely find against EE for the above reasons.
Have you seen this particular advert? What did you think when you first saw it? Will the Advertising Standards Authority get involved? And do you think that EE will get away with it?