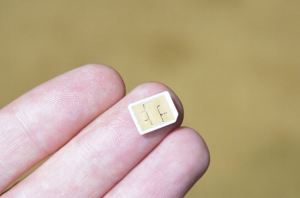 Amazing news! We now offer Giffgaff nano-SIMs completely free.
After hearing that Giffgaff wouldn't be offering official nano-SIMs (for the new iPhone 5) for some months, we decided to take matters in our own hands so everyone can use Giffgaff if they want to. We did our research about the new 4FF SIM card standard and worked out a way to produce our own nano-SIMs using specialist cutting and trimming equipment.
Having extensively tested our nano-SIMs with the iPhone 5, we started sending them out to eager Giffgaffers last weekend with great success. Now we've even set up an automated order form that allows you to order as many nano-SIMs as you need as well as additional micro-SIMs and regular-sized SIM cards for other phones. All SIMs are professionally produced and are guaranteed to work perfectly. Best of all, not only do you get the amazing offers and rates from Giffgaff, you also get £5 free credit with every SIM ordered through us and we are offering them completely free. You can request your own pre-cut Giffgaff nano-SIM card right now.