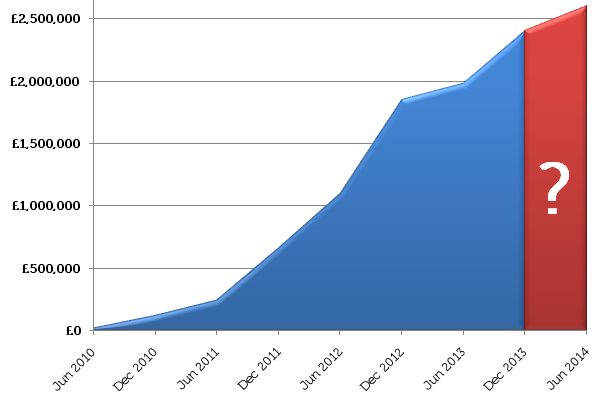 On Monday, Giffgaff paid out a total of £2.4 million to all their members as a payback bonus. Over the last few years, that makes the total earned over £8 million and the amount only seems to be increasing year-on-year. It's all part of their founding philosophy of mutual giving that is reflected in their very name and rewards everyone who helps the network grow by posting in the forums and recommending their plans to friends.

If you want to join Giffgaff to get involved in the payback scheme and earn your share of the next multi-million pound payout, simply join through the link above. This way you'll start off with £5 free credit at no extra cost to yourself.
Giffgaff aims to involve their customers as much as possible in running aspects of the network such as customer service and help as well as generating new leads. Because this is done in a social crowdsourced way, they can save huge amounts of money compared to traditional marketing techniques and thus offer far better prices than the competition. There's even a hefty chunk left over to return to everyone who plays a role in the running of the virtual network.
Payback is processed every six months in June and December and, as Giffgaff has grown as a network, the amount of people helping out has grown massively as has the amount of money paid back to the community. We've been carefully charting Giffgaff's payback since the first payments went out back in June 2010.
Members can choose to either receive their payback earnings as airtime credit to spend on calls, texts, internet or bundles goodybags. Alternatively they can donate it to a charity of the community's choice or get it as cold hard cash. Some people do very well from this – over the last six months, one member even somehow earned a massive total of £17,000!
We're especially happy to see that Giffgaff include charity as part of their mutual giving philosophy. Last payback the network's members donated a massive £12,150 and Giffgaff doubled that making the total £24,300. We're sure you agree that it's fantastic that charities can be benefiting from these amounts of money.
This June Giffgaff paid out almost £2 million and the time before that their total was £1.85 million. So the trend is steadily increasing and seems to be pretty sustainable. We wouldn't be surprised if the next payback period got close to a total of £3 million paid out.
The charities chosen this time round are the very worthy Disasters Emergency Committee and The Alzheimer's Society. The userbase excelled themselves this time round and, once the donations were matched by the generous people at Giffgaff, the total given to charity was an amazing £58,000.
We put together the graph at the top of the page to chart the history of Giffgaff's payback payments so far. What do you think will happen to the trend in the future? Are you involved in Giffgaff's payback scheme? And how much do you predict they will give away new June?