One of Google's big announcements at the recent Google I/O developer conference in San Franciso was the updated instant message app now called Google Hangouts. Announced on the first day of the conference, the new version that replaces Google Chat and Google Talk is set to revolutionise instant messaging on smartphones.
We've been testing the app for the last week and have been very impressed. It's certainly a massive improvement on the previous Google Talk app on Android and certainly vastly betters all the alternatives now such as iMessage and WhatsApp or even Kik, Trillian and GroupMe.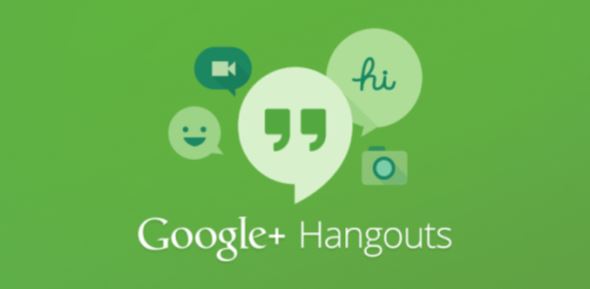 What are the updates?
First of all, let's talk about what's new compared to the previous version of Google Talk. Google markets the new app as "bringing your conversations to life". It might not quite live up to that hyperbole, but the user interaction is certainly a lot smoothly and the communication with your friends and realistic is definitely much more vivid and intimate.
There are two main ways to hang out with your contacts – via text chats and video chats. We're tried both out but suspect most mobile phone users will be using text chats for much of the time. As far as the technical aspects go, there's currently a limit of 100 contacts in each text chat and 10 people in each video chat – these are sufficiently high that we doubt users will ever encounter these restrictions.
One of the key things about the new Google Hangouts is that it's truly multi-platform. It's available on iOS as well as Android and also links into the desktop experience as long as you have a Google account. Setting it up on Android is as simple as updating your existing Google Talk app through the Play Store and on Gmail all you need to do is click on your user icon in the Chats sidebar and enable the new Google Hangouts.
Using Hangouts
In all the things we've tried and tested Hangouts looks great and is incredibly smooth. In fact the new animations are a joy to behold. New messages pop in and your replies effortlessly slide into place. It's a butter-smooth user experience. You even get great long-awaited features like notifications that your chat partners are currently typing.
The video chat is great too. Smartphone users have the choice of whether to broadcast the front camera on their phone or the higher quality back camera. And video resolution is great regardless of whether there are only two people in the chat or five. We even tested it and found it to work perfectly over a weak 3G connection. This could easily replace Skype overnight.
Perhaps the only criticism of the new app is the lack of user statuses. Previously you could set yourself manually as Away, Busy or even Invisible. If you choose to use hangouts, these options are no longer available. You're either online or not. It seems that clients will still mark you as away when you're not actively using Hangouts but there's no longer the privacy option to appear as away to all your contacts. Hopefully Google will reintroduce this feature soon.
Fun stuff
If you don't think you're quite having enough fun chilling with your mates in Hangouts, Google have included some extra Easter Eggs to liven things up. For example, you can type in things IRC-style such as /me go makes a cup of tea to perform actions. There are other keywords such as /pitchforks, /shydino and /bikeshed which also cause cool little graphics which you'll have to try out for yourself to see what they do. Our favourite is the classic cheatcode that can be typed in on the keyboard with ↑↑↓↓←→←→AB[enter] to give your a beautiful new tree-filled background to your chat window.
Our opinion
We have to admit to being incredibly impressed by Hangouts after a first look. Everything works as it should and, best of all, it looks and feels very smart. Of course there are criticisms and many minor improvements we'd like to see Google make over the coming months. However, truthfully, there aren't any IM apps that are as well-featured or that we'd rather use at the moment.
It's certainly a shame that you are often pressganged into joining Google+. And it would be nice to have some more privacy options. However, this is a cross-platform panacea for those wanting to keep in touch with their close ones. We're delighted by an attempt to unify the fragmented IM scene on mobile. And it's great for us data-hoarders that everything you say is (optionally) recorded in perpetuity in your Gmail account. Would be nice to have video chats archived too although we wouldn't be surprised if this is coming soon.
Another negative point is the fact that XMPP server-to-server communications has been cut out so that Jabber and other services ahave been excised. But client-to-server options are still available so that Pidgin (for example) can still integrate with it. One more missing option is plain voice calls rather than video calls. As this was support by Google Chat through Gmail previously, we can only assume this option is coming soon.
Conclusion
Overall, this is a very positive update to Google's IM solutions and, while the excessive integration with other Google products and missing launch features is a minor bugbear, we're confident in proclaiming it the best chat client current available on mobile. Probably on desktop too.
Google has kept things simple and easy. Real world usage between real people is much more pleasant and effortless using this new app. We can say that for sure. It' also very stable, at least on Android. Google has carved out an impressive advantage over its competitors with this release. We're just desperate to finally get Google Voice as well here in the UK.
For an introduction to using Hangouts, there's a fantastic guide over here.
Have you tried Hangouts yet on your smartphone? What do you think about the new app? What are your favourite features and biggest omissions? And do you think any thing can rival it for instant messaging or free video calls? Let us know!