The mobile era is growing rapidly, and nowadays our mobiles do so much that there has become an overwhelming variety to choose from. But with all the companies and brands trying to profit from the mobile era, we are sometimes spoilt for choices.
This is a guide to help you pick out a phone suited just for you. Before buying a new phone, the first thing to ask yourself is; how much are you going to use your phone and what features do you need? There's no point paying over the odds for the latest technology if you just need to keep in youch with your family.
Budget smartphones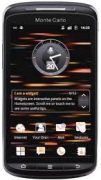 Budget phones are made in mind for those that don't want to spend more than £200 on a mobile, these aren't going to be as good as some of the more expensive handsets but depending on your usage they could work out perfectly.
If you were to use your phone simply for calls, texts and browsing the internet, it would be wise not to spend any more than £150. In fact, most £100-150 handsets are good enough to play a few games on and download various apps to keep yourself updated. The Orange Monte Carlo offers a 4.3 inch screen, a 5 megapixel camera and 800MHz processor for just £119!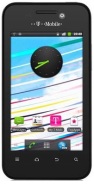 Even better, why not look at the new Orange San Francisco II or the great-looking T-Mobile Vivacity both of which can be had for less than £90 on PAYG. These are incredibly powerful phones and give even the iPhone 3GS a run for its money with a front-facing video camera and the powerful Android operating system.
If you are upgrading from a cheaper phone and have never owned a smartphone before, any of these budget models will blow you away with all the amazing things they can do.
High-end phones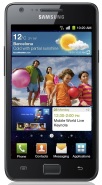 So if a £100 handset can do all this, why does anyone pay £400 to £500 for some phones? The reason is that higher priced mobiles have a lot better hardware packed into their casing, offering quicker response and more features. If you use your phone a lot, require lots of apps and a high-resolution camera, you might need to invest in a high-end handset.
For example, the Samsung Galaxy S2 offers a dual core 1.2 GHz processor and an industry-leading 8 megapixel camera. With a handset like this you'll be able to run multiple apps at once seamlessly and play much more graphically demanding games. You can get it for £409.99 SIM free from Amazon and you can be sure that you have one of the most powerful and high-tech phones around.
Just for texting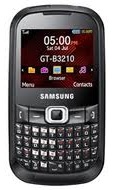 But what if you just want a simple handset for calling and texting? You definitely shouldn't bother forking out £500 for the newest smartphone.
There are a lot of mobiles these days which are very cheap, if you want something that you can text easily with, look for a phone with a Qwerty keypad, similar to those you use with your PC or laptop. Look at the Samsung Genio Qwerty – this stylish phone has recently been massively reduced so is great value for money and a decent alternative to overpriced BlackBerrys. It's now available for just £29.95 from Carphone Warehouse.