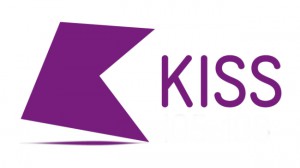 Giffgaff, one of our favourite networks, have launched yet another marketing campaign this time with London radio station KISS FM. This time, instead of just unlocking chickens, they want to unlock your life.
Just as Giffgaff allow you the freedom to use your mobile with cheap-as-contract rates but without the strings attached such as fair use policies and 2 year iron-clad contracts, KISS FM will allow you to unlock the rest of your life. And it doesn't just have to be from your expensive mobile contract – it could be long hours at work, fashion disasters, or that blind date you agreed to and are really regretting. Radio DJ Jez could be calling you up live on air to help unlock your life.
If you're fed up with bitterly cold early mornings, rush hour traffic and no time for a lunch break, they could speak to your boss and get you the day off or even hook you up with a recruiter and a free laptop for searching for a new dream job. And not only that, you'll get a new unlocked phone of your choice and a brand new Giffgaff SIM card.
We can't help you unlock your life completely but we can give you a Giffgaff SIM card free of charge. And, unlike KISS FM, our SIM will be sent to your home and come with £5 bonus credit! So if you're fed up of your old mobile network, join Giffgaff today with a free £5 credit boost to get you started and probably the lowest PAYG rates in the UK.