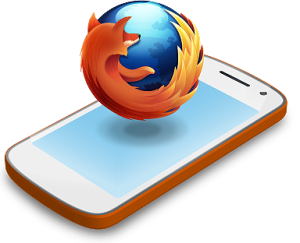 Eighteen mobile networks have pledged their support to the new Firefox OS for mobile phones. At the Mobile World Congress, many of the world's mobile operator conglomerates have put their weight before the new mobile operating system.
It's thought that many major networks are regretting supporting Apple's closed "walled garden" system. As they lose income from voice and texts as people use more and more data, mobile networks are fed up with the greedy was Apple set up their digital ecosystem. Apple gets the whole share of revenues from app and content purchases made in iOS and the mobile networks now want their fair share.
At the massive Mobile World Congress, networks were heard attacking Apple and saying that the mobile market was moving backwards thanks to the dominance of iOS and Android. Amongst the networks calling for a more open market are 3 Mobile, T-Mobile and O2.
The upcoming Firefox OS will take a while to come to the UK but it is designed to be a truly cooperative operating system. And at the Mobile World Congress in Spain, the following global mobile operators added their support to Mozilla's new project: América Móvil, China Unicom, Deutsche Telekom, Etisalat, Hutchison Three Group, KDDI, KT, MegaFon, Qtel, SingTel, Smart, Sprint, Telecom Italia Group, Telefónica, Telenor, TMN and VimpelCom.
It's easy to paint this as the operators actually being greedy instead and wishing they could tax the data we pay them to transmit for us, but Firefox OS has now got a lot of momentum. There are also concerns that Firefox will be slower than iOS and Android as it runs on an HTML5 browser rather than a kernel based on the low-level C programming language. However, better integration with the web is Firefox's big promise.
Firefox phones will first come to the UK from O2 stores.
What do you think about Mozilla's new mobile operating system? Keep an eye on this blog as we report the latest news about the new Firefox OS as it happens. We'll have screenshots and reviews soon.