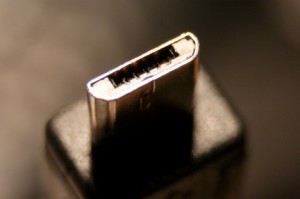 O2 has made a plea for mobile retailers to cut down on waste by not automatically bundling chargers when selling new handsets. Since all the mobile manufacturers in the world agreed that all mobile phones should use a common micro-USB charger, more and more people are able to forgo a new charger as they already own a compatible one. O2's request comes after a three month long pilot on the HTC One X+ handset which has been sold through O2 stores with only a USB cable included.
The company has previously said it will phase out new chargers with handsets sold in 2015. This noble effort could result in a significant reduction is waste as it will not require manufacturers to produce millions of duplicate chargers.
In the HTC One X+ trial, O2 had predicted that only 30% of customers would want to buy a charger with their new phone. However, results actually turned out to be much better than predicted. In fact, only 18% of O2's customers wanted a charger too.
Figures published by O2 estimate that there are about a hundred million unused chargers in the UK. That takes up about the same size as 2000 elephants! O2 has also claimed that if all retailers were to follow their lead and not bundle chargers with new phones, about 25 million fewer chargers would have to be manufactured each year for the UK market.
The only thing that will hamper further adoption of this eco-friendly plan is Apple. In 2009 all the leading phone manufacturers signed an EU resolution to use a single standard charger for all handsets. Apple has since reneged on their promise to support a common charger and introduced a proprietary Lightning connector on its range of iPhones. To use a standard micro-USB charger, customers have to fork out for an overpriced adaptor. As a result, most people don't bother and Apple's stubbornness is contributing to a significant amount of waste at the expense of the environment.
Still we support O2's work on testing this out and promoting the savings that can be made. They have asked other mobile phone retailers in the UK to follow their lead and we would encourage this too.
How many phone chargers have you got at home? Does your current phone use a standard micro-USB connector? Do you think Apple should be forced to use one? And what do you think of O2's proposal?