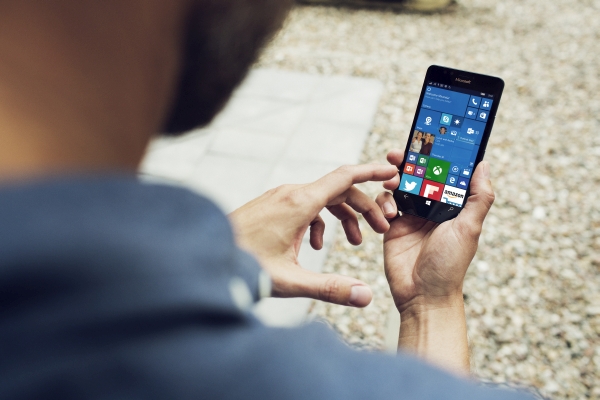 Windows Phone is regarded by many as not being able to compete with the mighty Apple iOS and Google's Android-powered smartphones. Indeed, we'd usually agree with the argument that Microsoft is "doomed to irrelevance in the mobile age". However, it may be time to reconsider the reports of the imminent death of Microsoft's smartphone operating system. According to the latest figures, it certainly is not dying in the UK.
Smartphone operating system market shares for the year ending December 2015 compared to the year end 2014 shows some interesting trends. Android's market share grew by 1.8 percent while Apple's iOS declined by 3.1 percent. Meanwhile, Windows Phone showed better growth than Android at 2.3 percent (albeit from a much lower base).
A curious fact which emerges from the Kantar Worldpanel ComTech global analysis shows that the UK is the only Western market where Microsoft phones are showing growth. In China, Windows showed a 0.5 percent growth in a market currently dominated by Apple.
The performance of Windows Phone in the UK is probably linked to the success of Microsoft's Lumia 950 and 950 XL handsets which were launched in November. Both phones have been well received by the public and if they had been released earlier in 2015 the UK sales growth for Windows Phone would have been even more impressive. This success contradicts Gartner's view last year, which predicted that the Lumia won't have much of an impact on Microsoft's dismal performance in the global markets.
It's not all good news for Microsoft though as the overall Windows Phone market share has tumbled across the globe to 2.2 percent and analysts do not see much hope for improvement from that base. Without strong support from OEM partners and mobile app development, the future looks bleak for Microsoft mobile. However, the new Lumia handsets are very popular with users who want a functional smartphone without much need for additional software or applications. And this market will probably keep driving the sales of Windows Phone.
What do you think? Where do you see Windows Phone this time next year?