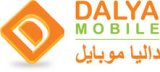 Dalya Mobile review coming soon…
Free SIM
If you are interested in trying Dalya Mobile, you can order your free SIM from here.
Dalya Mobile review
Full review will be posted here soon.
PAYG Pricing
At a glance
Calls: 10pTexts: 10p Data: 15p/MBMMS: n/a0800: 10p0870: 30p
Details
Details about Dalya Mobile's UK tariff and rates.
Deals
Details about Dalya Mobile's special deals.
Price comparison
To compare Dalya's current pricing to all the other mobile networks, please see our price comparison page.
Coverage
Summary
2G coverage: 99%3G coverage: 80%
Coverage map
Dalya Mobile runs on the Vodafone network. Please see our Dalya coverage page to learn about Dalya Mobile's network coverage in your area. For more information, compare it with other mobile phone networks' coverage.
Rating
Please give your own rating to Dalya below:
Dalya Mobile

,