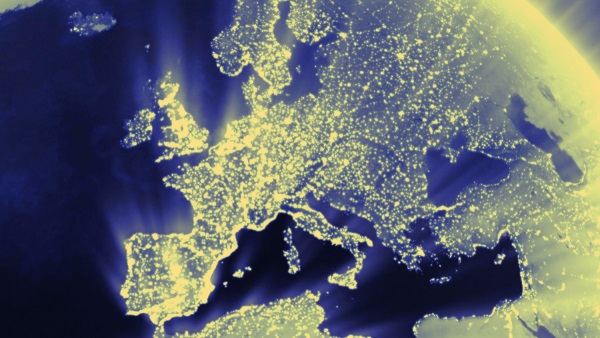 Goodbye roaming charges? Following our recent story about the EU's latest cut in roaming charges, there's even more good news on the horizon for consumers travelling with their phones. Earlier this year, the European Parliament voted to completely abolish roaming charges throughout the EU. The measures will come into force on 15 December 2015.
The EU has been standing up against greedy mobile networks for several years now. It's already brought in legislation over the last few years that have slashed costs for holiday-makers and businesspeople using their phones abroad.
The existing bill has already guaranteed 90% discounts on wholesale pricing of data and have seen call charges fall by about 50% for calls and texts.
Operators will no longer be able to charge extra when people use their phones in any of the EU's twenty eight member states. This includes not only calls and texts but also mobile internet usage.
The new legislation states that customers will be given "the confidence to stay connected when they travel in the Union without being subject to additional charges over and above the tariffs which they pay in the Member State where their contract was concluded".
However, mobile networks are up in arms about the changes as it means they'll no longer be able to make obscene profit margins on travelling consumers. Excessive roaming charges have been an easy source of income for international communications conglomerates and, as people travel more and with the rise of data-hungry smartphones, they've been revelling in the easy money roaming fees allow them.
According to research conducted by the European Commission, UK mobile users paid over £100 million in roaming charges in 2013. This is despite the fact that the true costs are a tiny fraction of this and that most people turn off roaming to avoid being hit by huge fees.
Neelie Kroes, the European commissioner for digital affairs said:
"This vote is the EU delivering for citizens. This is what the EU is all about – getting rid of barriers to make life easier and less expensive. We should know what we are buying, we should not be ripped off, and we should have the opportunity to change our mind."
However, the networks are already fighting back. Even the legislation is designed to open up greater economies of scale though industry consolidation and the prediction that they might only lose a tiny percentage of their revenues, a coalition of networks rhas warned that the cost of domestic calls could rise to pay for it.
Not content with years of easy money, operators and virtual networks including Three, Virgin Media, France's Free and Italy's FastWeb and CoopItalia have made threats of blackmail claiming that since this new bill bans one of their most profitable business practices, they could respond by sabotaging the roll out of 4G services.
The roaming coalition is hoping for an amendment before the bill passes its final hurdle this autumn, when it goes before the council of EU ministers.
What do you think? Are roaming charges still too high even after the EU's price-capping intervention? Do you think it's a good thing that they are being abolished altogether? And is it fair for networks to charge consumers more if they get cut off from this revenue stream? Let us know what you think!