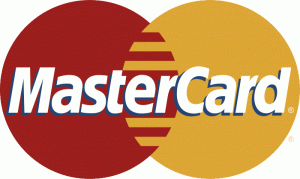 Mobile payments really are looking like they will be the future as T-Mobile have recently jumped on board. They will be partnering with MasterCard all over Europe to provide an NFC mobile payment solution that will hit Europe later this year. The idea of making use of the newish NFC technology is that it will allow your mobile phone to work similarly to an Oyster card – to make a payment whether for a tube journey, burrito or new laptop, all you need to do is touch your phone to the payment pad. Buy things really will be as quick and simple as that.
Overall, T-Mobile's parent company, Deutsche Telekom, has almost 100,000,000 mobile users in Europe and they will release their version of mobile payments in Germany and Poland to start with before rolling out to the rest of the continent. They will be working closely with ClikcandBuy who hold the necessary payments license. The combination of MasterCard's financial expertise and the might of the T-Mobile brand will create a strong partnership that bodes well for the future of mobile payments. At a press conference, Deutsche Telekom's Thomas Kiessling said:
With MasterCard we have a well-known and experienced partner generating growth in this important market segment. We want to build a comprehensive ecosystem around mobile payment, helping Telekom to realize its strategy of being the first choice for customers regarding connected life and work.
Of course, T-Mobile aren't the first network to get involved in mobile wallets. Back in March, we reported on Telefonica, who own O2, buying Boku who are an up-and-coming mobile payments company. Before that, they had already announced that they would soon be launching a money transfer app that will be compatible with all UK banks and even other mobile networks. Vodafone is another network that is early to the mobile payments game. Earlier this year they partnered with the other credit card giant, Visa. The technology hasn't yet found its way to customers in the UK but their idea is that you can swipe your Visa payWave mobile to simply make payments of up to £15. Higher-value purchases simply require a PIN code. So Everything Everywhere, O2 and Vodafone all have make their stakes already. It's not yet clear will how Three Mobile aim to get involved in mobile payments.
This recent announcement is very exciting though. For the time being, T-Mobile are going to amongst the leaders in this area and their deal with MasterCard makes them one of the bigger partnerships worldwide. While it looks like nothing will be available in the UK until 2013, we will certainly be intrigued to see what happens next.
What you think of this partnership? Are you keen to get started making NFC mobile payments? Or do you think there's no point? And what do you think of the security implications?