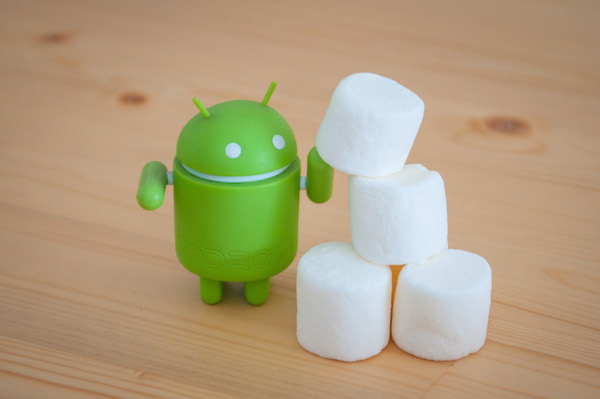 The latest operating system update for Android phone users has been released. Continuing the tradition of confectionary-themed code names, we now have Marshmallow for version 6.0. The updates began with Android 1.5 Cupcake and were then followed, alphabetically, by names like Gingerbread, KitKat, and then Ice Cream Sandwich for version 4.0.
Unsurprisingly, the Google-developed Nexus was the first phone to get the new Android operating system. Manufacturers who work closely with Google, and who developed Nexus devices, such as LG and HTC, will be first in line for the upgrade. Sony, Samsung and others will get Android 6 early in 2016. However, Samsung has indicated that owners of the Galaxy Note 5 and S6 Edge+ should have received their Marshmallow updates in time for Christmas. The version for the standard S6 and the S6 Edge will be released in January while the Note 4 while Android for other models will only be available towards the end of January .
So what is exciting about Marshmallow? After all, it is not a major design update like Lollipop was, but there are some exciting new features. A major emphasis is on increasing battery life. Other general improvements include better app permission controls, standardised support for fingerprint scanners, more granular volume controls, USB-C support and new Google Now features.
The new fingerprint sensor functionality means that you can unlock your phone with your finger and when Android Pay is released in the UK you will be able to make payments without opening apps.
Android 6.0 opens the way for improved voice control features. Users will soon be able to speak to their apps – and the apps will even talk back. This natural way of speaking to our smartphone and the apps installed on it could revolutionise the way we interact with our devices. Probably not soon, but it could.
To improve battery usage Google has announced the Doze feature. Using motion sensors to detect whether a device hasn't been moved for an extended period of time, Doze will switch it to a deeper sleep mode that consumes much less power. Doze will still allow alarms to go off and key notifications to come through.
Google says it took two Nexus 9 tablets, one running Lollipop and the other Android Marshmallow, loaded the same apps and settings on both, and then tested the standby power drain on the two. Apparently, the Nexus 9 running Android Marshmallow lasted up to two times longer than its Lollipop counterpart which is pretty damn impressive. These results sound very impressive and should lead to noticeably better battery life.
One of the new features which should prove very popular is Now on Tap which is essentially an updated Google Now and allows for contextual and location based information when using apps like WhatsApp.

In summary, many of the updates are aimed at developers and should lead to improved user experiences for Android users. What are your thoughts?