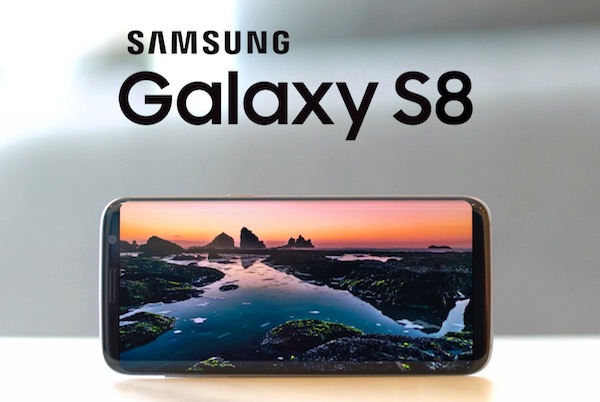 The Samsung Galaxy S8 is not cheap. It is one of the most expensive phones on the market. However, as soon as you start using the phone you know that it is in a different class. It probably has the best screen on the market today. It is clear, sharp, and has a stunning colour resolution. The entire package just works incredibly well, although there are a few flaws which we will discuss later.
According to Gareth Beavis of Techradar "Biometric issues aside, the Galaxy S8 is a brilliant phone".
It is the premier phone which stands apart from all the top offerings from other manufacturers as a unique and special smartphone. It is very good looking and the phone merges into a single integrated whole without any extraneous or visually discordant elements. The curves on the edge are more subtle that on the Galaxy S7 Edge and it is an extremely comfortable phone to use.
However, there is one exception to this: the placement of the fingerprint-reading Home button which is located on the back, next to the camera. The placement is an obvious design compromise and it is not a good compromise. Most reviewers of this phone are unanimous in their disapproval of the physical position of the fingerprint sensor. In our experience too, it is a complete pain and an inexcusable one too.
We found that it is hard to reach, high up on the back of the phone, it is too small so it often does not recognise the fingerprint when used and often leads to smudging of the camera lens which is right alongside the sensor. As a result, many are using the iris scanner as an easier to use alternative to the fingerprint scanner.
The other irritation offered by the S8 is the integrated Samsung Bixby Personal Assistant which is an Apple Siri wanna-be, but at this stage is not delivering what Google and Apple provide with their personal smartphone assistants. There is a dedicated button to launch Bixby, which indicates that Samsung is determined to make this product work well, but at this stage, it is not really there yet. At the moment, it's a waste of a physical button.
As one would expect, the S8 has a full-house of top features. These include the superb 5.8 inch quad HD Infinity Display, 4:gb; of RAM and 64GB storage which is expandable to 256GB with the addition of a microSD card. As with previous models, the battery life is good although not spectacular but wireless and quick charging is available. The excellent rear and front cameras are 12 and 8 megapixel, which both delivers exceptional images.
With a starting price of £689.99, the new Samsung Galaxy S8 is the only choice, at the moment, for the buyer who wants the best.
Would you buy the S8?