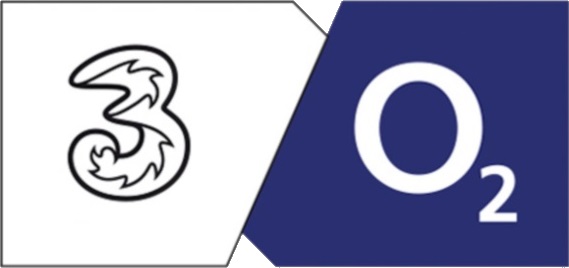 Hutchinson Whampoa has been in talks to buy O2 for the last few weeks. It has been said by industry experts that the asking price is going to be about £9 billion. Some insiders have expressed surprise at the fact the smallest network in the UK is going to buy O2 who were whether pioneers of mobile telephony since its inception.
However, Telefonica – the owners of O2, are laden with outrageous amounts of debt and recently have been struggling as they are increasingly-desperate to raise some liquid funds. O2 currently has about twenty three million customers and the deal, if and when it's completed, would be the largest consolidation merger in europe.
It has being an open secret in the industry that Telefonica have been trying to sell the UK branch of O2. The deal makes even more sense as it would give Three a much needed 2G capacity and also combine both networks' 800 2 has traditionally struggled with having the capable and widespread 3G and 4G network and by combining his resources with Three hopefully will be up to provide this in the future.
Recently, there's also been another massive acquisition in the mobile network market in the UK. The country's biggest mobile operator, EE, is going to be purchased by BT in a £12.5 billion deal. This additional pressure on their rivals has probably led to this merger as it will be beneficial and allow better competition with the new mega network that would be formed. Indeed, analysts find it completely unsurprising in light of the new BT/EE partnership which would hold a combined share of over a third of the consumer mobile market.
There are risks that consolidating the amount of options available to the general public will result in decreased competition and as a result prices could rise. Additionally, Hutchison Whampoa owner Li Ka-Shing has a personal wealth of over £25 billion as well as a humongous property empire – it remains to be seen how committed he is to providing a quality service rather than simply making a return on his investments. It's easy to argue that fewer players in the telecoms market is unlikely to be a positive development for consumers.
However, the poor quality and speed of O2's data network has been a bane for users for several years now. In comparison, Three has one of the best mobile data services available and also is much more generous with its bandwidth allowances.
Currently, Three only has a few very small virtual networks hosted such as Shebang and VWF. In comparison, O2 provides infrastructure for large offering such as Giffgaff, Tesco, Lyca and GT Mobile so the increase in MVNOs under the Three umbrella could be a positive development for their users. Having said that, it remains to be seen whether Three will have the same opinions about these virtual networks especially seeing as Giffgaff alone has trading losses of about £70 million since its inception (although it has become more profitable in recent trading years).
The deal has only been confirmed recently (subject to standard due diligence processes), but it has been announced that the total payment will be over £10 billion including initial an initial injection of more than £9 billion in liquid cash. Once finalised, the merger will create the UK's biggest mobile network with almost 50% share of the market. At the moment, it doesn't seem like there's any resistance from the regulator, so it's very likely that it will eventually go through.
So O2 have finally been bought out after finding a serious buyer. What's your thoughts on the merger? Are you a customer of Three or O2? What is in the future is for existing customers of both networks and do you think you'll be a positive or negative outcome? Please let us know your thoughts and the comments below 🙂