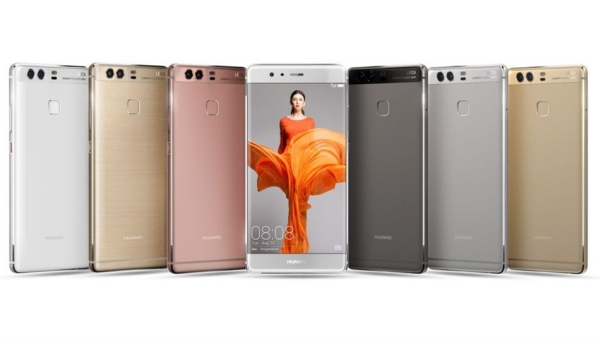 Top smartphone manufacturers are being forced to deliver increasingly unique and exciting features in order to differentiate their premium offerings. For example, the Galaxy Edge has a wrap-around screen and the iPhone has a reputation for delivering stunning photographs but the differences are becoming blurred as the phones are all offering very similar features. Huawei are now boldly delivering the new P9 – a phone which is definitely distinctive and completely different. With an innovative twin camera from Leica, one of the world's best camera makers, they have created a lot of positive feedback from critics and users alike.
What makes the new offering from Huawei so unique is the setup of the dual cameras. Other manufacturers such as LG also offer a dual camera setup, but the P9 is different since it combines the data from both its rear sensors to create its 12 megapixel photographs. One camera shoots in colour while the other is designed solely for black and white pictures.
Michael Sykes, senior European product manager for Huawei, said: "If you let in more light you have better low-light capability, but you also get higher contrast ratios in black and white photography, so you can have really sharp and crisp black and white photos, and you can add depth information".
The phone is also very attractive with a 5.2" 1080p display which runs almost to the edge of the phone. In spite of the large screen, the P9 is still thinner than the iPhone 6S. With 3GB of RAM and an 8-core processor, the phone has enough performance to meet most needs. The P9 comes in 32 and 64GB versions but includes a microSD slot so it is possible to add an extra 128GB of storage.
The ground-breaking design of the twin camera and the collaboration with German camera-maker Leica is seen by many analysts as an excellent strategic initiative by Huawei which could see the company establish itself as a premium brand and a serious player in the smartphone market. Huawei has shown significant growth in the last year giving it third place in terms of market share and the fastest rise in sales of any of the major brands.
If you are in the market for a premium smartphone, and you want the best camera phone currently available, then the P9 is probably your best choice at the moment. The P9 is expected to sell for around £450 in the UK.