Through the power of bluetooth technology, we are able to use accessories with our phone without the stress of tangled wires or safely make calls when driving in a car. Nowadays, bluetooth headsets are must-have items for busy phone users on the go. Today we're looking at our top 5 Bluetooth headsets.
Was £59.99 Now £36.64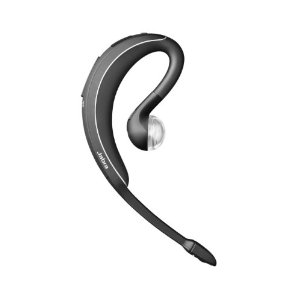 This headset offers good reception, and pairs easily with your device. It blocks out noise extremely well, so if you work in an environment with a lot of background noise, this is definitely a good choice.
The build of the handset is small and light, and is comfortable to wear for long periods of time, the headset controls are easy to use and the battery will last a whole week of regular use which is outstanding. The volume control is quite useful, and it's unlikely to need it at its highest setting.

| | |
| --- | --- |
| Value | |
| Sound quality | |
| Comfort | |
| Design | |
Was £34.99 Now £23.94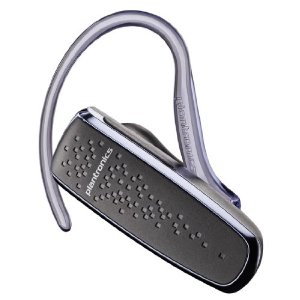 This headset is reasonably priced for its high quality quality. It also has a range of features such as noise cancellation, call reject and accept, Bluetooth reconnect, call dial, voice search and a phone pairing button. The battery lasts up to 11 hours which is more than enough for a busy day out.
The earpiece is a little tricky to get over your ear, but once on it is a comfortable wear and will stay in place. The headset feels secure and the plastic components feel strong enough to withstand light pressure. It has a good call quality and receives great reception, unfortunately there is a somewhat-limiting predefined volume control which switches between minimum to maximum volume, which could be irritating when on the move when you need to turn the volume up or down slightly.

| | |
| --- | --- |
| Value | |
| Sound quality | |
| Comfort | |
| Design | |
Was £79.99 Now £47.82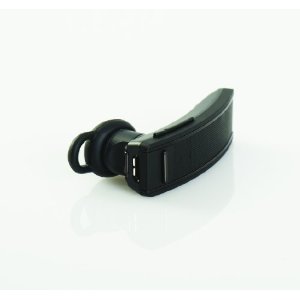 The major difference about this handset is that it offers very intuitive text to speech abilities, such as being able to answer a call just by saying "answer". The Bluetooth headset will also announce when you have a new message and will request to read it out for you, you can then reply using speech recognition which means there aren't any buttons pressed. This killer feature is perfect for car journeys for example.
The call reception is great and has a large range allowing users to place their phone where they need without any static. The headset comes with a choice of five ear moulds offering optimum comfort for everyone. Its RRP is £79.99 but you can get it on offer through us for only £47.82, saving a massive 40% off the usual price.

| | |
| --- | --- |
| Value | |
| Sound quality | |
| Comfort | |
| Design | |
Was £99.99 Now £75.86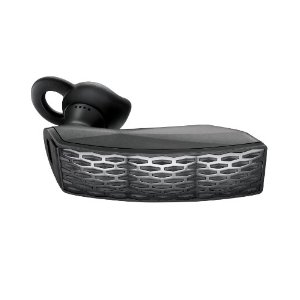 The Aliph Jawbone Era bluetooth headset is easy to use and holds the battery charge for a few days of regular use, the noise reduction is pretty good. Once you've chosen between the assortment of ear pieces to find one fit for you, the Jawbone Era is a very good fit, and can be worn for hours in comfort. It's very small and light which means it can be stored easily, yet it isn't flimsy which is reassuring.
This is a very outstanding piece of equipment but in terms of value it is a little disappointing – at its high price it feels a little low on features.

| | |
| --- | --- |
| Value | |
| Sound quality | |
| Comfort | |
| Design | |
Was £89.99 Now £57.44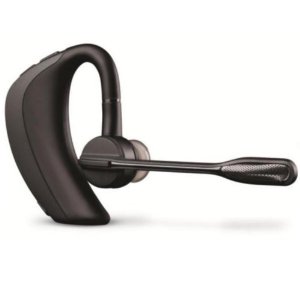 The Voyager Pro HD headset is quite costly at £89.99 RRP, although you can get it on through us for only £57.44, which makes this deal more tempting to buy. On calls it cuts out background noise very efficiently and your callers will be likely to hear nothing of the noises in your surrounding environment. The reception is quick and stable, and reroutes all your phones sound almost instantly. The quality is not too bad when listening to music so it also doubles up as a decent pair of wireless headphones. On top of that the user will even hear audible noises when battery is low or after a connection or disconnection.
The battery life is only around 6 hours, but will last for an average day trip. The headset is comfortable to wear for long periods of time, although some people feel that it's a little blocky in your hands.

| | |
| --- | --- |
| Value | |
| Sound quality | |
| Comfort | |
| Design | |