Today marks a week since the release of Apple's new iPad also known as the iPad 3. After you get over marvelling at the glorious retina display screen, you'll suddenly realise how important it is to keep it in pristine condition. The last thing you want is for your shiny new iPad to get scuffed or scratched!
We've spent the last few days testing out a variety of covers and cases for the iPad 3 and have narrowed down the very best ones on the market. If you're lucky enough to have a brand new iPad, check out our reviews below to decide which case would be best for you.
Was £16.99 Now £9.99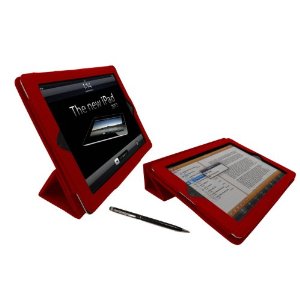 The G-HUB genius case is made of red leather and has a magnetic foldable cover that can be turnt into a stand for the iPad with ease; this makes it very portable. It is also rather well made for its price.
It also comes with a G-HUB Stylus. The leather is well cut and will probably hold together for a long time with a little bit of care.

| | |
| --- | --- |
| Durability | |
| Design | |
| Cost | |
| Feel | |
| Portability | |
Only £6.95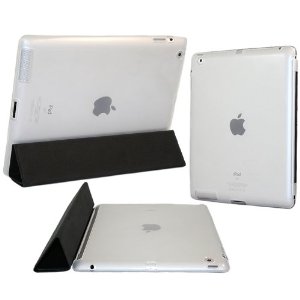 This case is tricky to get on, but once on, it does its job surprisingly well, at a low price. It cancels out the slippery surface of the gorgeous back of the ipad meaning you're much less likely to drop it so it smashes on the floor. It's also compatible with the genuine iPad cover.
The material is made of silicon, but feels more like a flexible kind of plastic; it feels very good to the touch, and looks good too. And as an added bonus it doesn't seem to smudge as much as most protective covers like this do.
For such a low price this is definitely a good buy and, although simple, it does its job perfectly. It also comes with a stand so you can prop it up to watch films or TV shows.

| | |
| --- | --- |
| Durability | |
| Design | |
| Cost | |
| Feel | |
| Portability | |
Only £5.95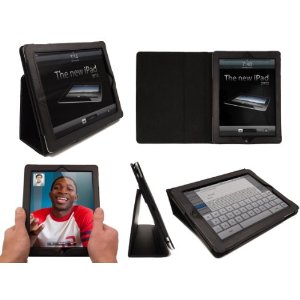 The case includes two screen protectors, a car charger, and a stylus pen. Like many cases, the cover flips back to be used as a stand. And although simply made, the case feels good, and gives you the satisfaction of knowing your iPad will be extra safe. The case fits the iPad with ease and all the buttons are lined up correctly with the holes on the cases.
The stylus isn't too great, and the car charger has been made merely to do its job, but for £5.95 this is most definitely a great buy.

| | |
| --- | --- |
| Durability | |
| Design | |
| Cost | |
| Feel | |
| Portability | |
Was £49.90 Now £44.90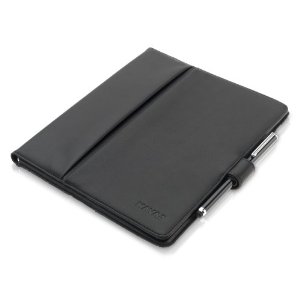 The KAVAJ case is once again made of leather, and is certainly very well made. The cover flips back in different ways to create a stand at different angles – this makes using the iPad much more efficient, as you can stand it up to an angle suited to your own liking.
The case comes in two versions, "Berlin" and "London" but the Berlin one is much better. Even though it doesn't come with a stylus, a stylus holder on the side of the case or pocket on the front which could be used for storing paper etc, it's much less bulky and also £5 cheaper. We recommend it.

| | |
| --- | --- |
| Durability | |
| Design | |
| Cost | |
| Feel | |
| Portability | |
Was £39.99 Now £29.99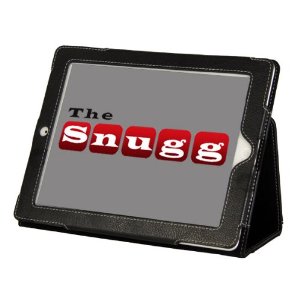 This case is made simply of leather, but has a hand strap which makes using the iPad when walking far easier, and can even be strapped to the back of a car seat to keep the kids entertained on a long car journey.
The cover of the case can also flip back and be used as a stand, although the leather catch can get a bit loose if not looked after properly so you do need to be a little more careful than with other cases.

| | |
| --- | --- |
| Durability | |
| Design | |
| Cost | |
| Feel | |
| Portability | |