You've probably already heard – the latest genius idea from the arbiters of freedom, the TSA, is to require you to turn your mobile phone on before boarding flights. Ostensibly as part of new "security" measures, if your phone is dead when checked by airport staff, they can confiscate your device.
The US Transportation Security Administration (TSA) said in a post on its website. It warned: "Powerless devices will not be permitted onboard the aircraft. The traveller may also undergo additional screening.
We've already written at length about how this new directive is a completely useless policy and so rigid that it does to increase our safety. It's just another example of pointless security theatre.
However, we have to be pragmatic. The simple facts are that smartphone put greater demands than ever on our phone's battery life. And now, you simply need to have enough power left to demonstrate that your phone will turn on to get through airport security.
So, to help you decide what's the best phone to buy for battery life, we've taken a look at handsets with the best batteries. It's no use sacrificing features and power just for days of standby time so we've only looked at recent smartphones. But we've made careful measurements of the real-world battery life you get from a full charge when using your phone normally including making calls, browing the internet and watching videos. The results of our test produced the following list of the top five smartphones that are least likely to cause you to miss your flight.

The Lumia 1520 has a massive 3,400 mAh capacity battery. Amazingly, even though it has a huge power-hungry 6″ display too, it lasts a long time. Windows Phone 8 isn't always the most efficient mobile OS, but it works great here!
In terms of talk time we got almost thirty hours out of the phone.
Web browsing was also very impressive. Over wifi with the screen constantly on we got about twelve and a half hours on average.
Finally, we looked at its performance on video. Watching videos on the massive display looked great and it lasted well over ten hours every time we tried! Amazing 🙂
Was £559.99 Now only £476.99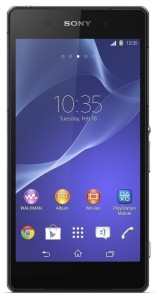 The Sony Xperia Z2 is a great phone. Not only is is waterproof and dust resistant but it also comes with a 20.7 megapixel camera sporting 4K Ultra HD video recording and a lush 5.2″ display.
Despite all this power, it also has a great battery life. When using it to make voice calls, we saw a single charge lasting well over twenty hours.
It also did well in our internet browsing test. We managed to get over eleven hours use out of the battery.
And the 3,200 mAh battery also performed well for video playback on the lovely screen. Our tests constantly showed that it would last for over twelve hours.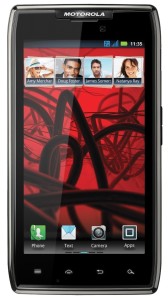 The Droid RAZR MAXX had a pretty impressive battery life but the GSM version, the Motorola RAZR MAXX, manages to do even better. This might be because it's running a later version of Android but who knows.
In terms of calls, it lasts well over twenty-one hours on a single charge.
Browsing the internet over wifi is also a strong point. In fact, it will keep going for over nine hours!
And video playback is where it really excels. Believe it or not, but the RAZR NAXX can endure for well over fifteen hours without a top-up. That's pretty amazing!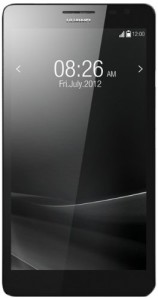 The Huawei Ascend Mate is no slouch. For only a bit over £200, you get a 6.1″ screen, 1.5GHz Cortex A9 processor and a 16-core graphics chip. Thankfully, you also get a huge 4050 mAh Li-Ion battery.
Talk time was already very impressive with the phone lasting over twenty-five hours.
And the performance for web browsing wasn't bad either with a full charge lasting over eight hours in our tests.
Despite the massive display, the handset also impressed when we subjected it to a video playback stress test. We managed to keep it going for over twelve hours.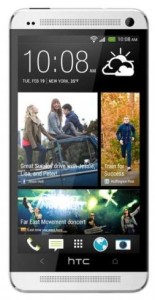 Another great choice is the HTC One Max. This comes complete with an impressive 3,300 mAh cell.
The official rating for talk time was twenty five hours. We didn't quite manage to match this in our tests but the actual score of over twenty two hours wasn't bad either.
The web browsing performance was also decent with the phone lasting well over eleven hours on one charge.
Finally, we tested video playback in the same way as before. HTC's smartphone did great and we were able to keep watching for over thirteen hours. Not bad!
And, as a bonus – not a smartphone but a great idea nonetheless:
Was £104.99 Now only £85.48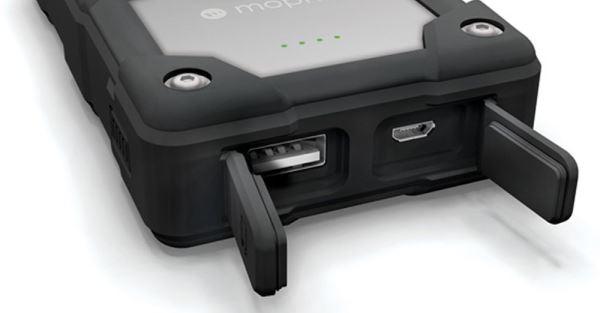 As everyone who owns a smartphone knows, battery life leaves a lot to be desired especially compared to the dumbphones we used not so long ago. This is where the Morphie Juice Pack PowerStation Pro comes in. Morphie have been pioneers in producing additional battery packs and this is one of their flagship products. It features rugged metal construction as well as an additional 6000 mAh of battery power to ensure that your phone will keep chugging on for days and days. Even better, it has an output of over 2 amps meaning it will recharge your phone as fast as possible. It is also impact and splash resistant.
It may be expensive, but this is a high-end product and should be able to recharge your handset to full capacity at least twice meaning it's perfect for a long weekend away. It can also charge standard USB devices from its meaning it's quite versatile. From experience, we know that this product can be an absolute lifesaver is worth taking with you everywhere you go.