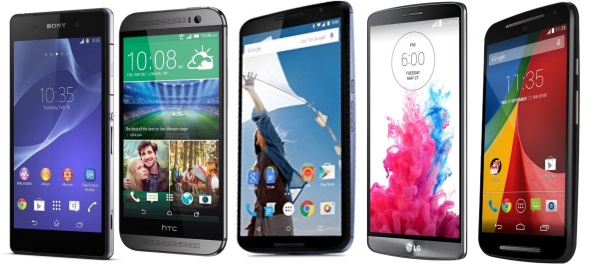 Everyone knows about the latest and greatest superpowered smartphones such as the Samsung Galaxy S5, the Apple iPhone 5S and the HTC One M8. They pack in the latest technology and the most features and are really at the cutting edge of modern industrial design. However, despite the high performance, they have a price tag to match.
Not everyone can afford £1000+ on a new mobile phone and commitment to a contract of two years or more. Furthermore, anyone following technology knows that early adopters pay over the odds and sometimes even subsidise other consumers for the right to boast that they a device at the bleeding edge of tech.
Smarter customers often look for bargains instead of obsessing over the very best. By going for a phone that's a generation or two behind the curve, you not only get a product with amazing performance but you also save a lot of money. Simply, it's the best way to maximise the bang for your buck. And it's pretty clear that nowadays, even a phone that came out two years ago offers a blisteringly fast user experience, the same solid build quality and more features than you'd probably ever use. If you want better value for money, you can still get amazing performance – after all, most phones today offer better tech specs than laptops and digital cameras from just a few years ago.
We now have bargain smartphones available that refuse to compromise on performance. Today we're rounding up the top five phones that offer the best value. These handsets are all less than half the price of a new Galaxy S5 or iPhone 5S but still keep up with the latest games and apps. In our opinion, they are easily the best value for money smartphones you can currently get. Have a look for yourself!
Was £559.99 Now only £309.99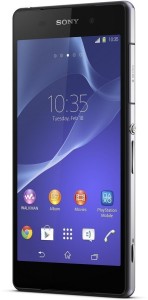 Boasting a well-proportioned 5.2-inch 1080p display and a beautiful form-factor, the new Sony Xperia Z2 is a stunning choice. It claims 18 hours of talktime and a massive month of standby as well as one of the best-specced cameras going – a 20.7 megapixel monster with a 4K video capture and a huge sensor for the crispest photos and gorgeous depth of field with its F2.0 aperture.
Believe it or not, but this phone is also rated to be submersed underwater for half an hour with its IP55/IP58 rating. Our favourite aspect of this phone is the phenomenal battery life which is usually something we whine and drone about for other smartphones. Not only does it look great but it's got plenty of power backing it up. While the included headphones are, as usual, uniformly crap, overall it's an incredible handset for any money and with a bloat-free OS and the stunning display, the Z2 excels.













This second-generation Motorola Moto G offers incredible value compared to its rivals. Where else can you get this much phone for so little money?
And don't think you'll be skimping on specs or quality – it has an 8 megapixel camera and a brilliantly-clear 5-inch HD display all powered by the Snapdragon 400 quad-core CPU running at 1.2 Ghz.
Hardly any crapware, Gorilla Glass screen, great build-quality, a decent battery and – best of all – dual SIM! Hurrah! For the price, surely this is still the best bargain around?











Was £532.00 Now only £379.99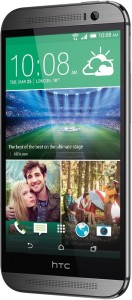 Most people are familiar with the HTC One line by now but if you're not, check out the design of this phone which just oozes quality and class. The HTC One M8 has a 5-inch display with practically no bezel running at 1080p resolution and a 4 megapixel camera which includes HTC's "Duo" multi-layer feature.
The speakers sound great and have more than enough punch especially for such a small device. Which, by the way, we have to praise again for its build quality as well as its sleek all-metal body and eye-catching curves. Battery life is merely better than average but that doesn't stop this being one of the fastest and overall best handsets currently available.











Was 499.99 Only £490.00


Google Nexus does it again. The all new 6-inch model is manufactured by Motorola and features a quad-HD display, dual stereo speakers and an amazing 13 megapixel camera.
It really looks and feels like a premium product and it's a real treat to have stock Android Lollipop without gimmicky features and mountains of bloat.
Sure, the form factor may not be for everyone with the 6-inch screen just a tad too big for those with smaller hands, but it's a sensational phone. Battery life impresses as does the screen and all aspects of the hardware due to the exceptional build quality. What's not to like about easily one of the best phones on the market?













Wow! That's what most people say when they see the LG G3 handset in person. The edge-to-edge 5.5" screen is not only a near-perfect size but it really does pop. Not content with just a premium screen, this offers an industry-leading quad-HD beast stuffed with pixels at a density of a might 538ppi. You won't believe how crisp it is.
In fact, the overall industrial design is lush from all angles with a lightweight metallic body and a fingerprint-free matt finish. We love the fact it has a removable battery and the 13 megapixel laser-focussed camera is a joy to use and produces exquisite shots.
There's a reason this is the flagship phone from LG and that's because it's quality in every respect. Treat yourself!