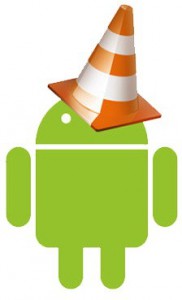 Everyone's favourite media player, VideoLAN Client (or VLC to its friends), is finally being officially ported to Android. For those of you poor souls who aren't familiar with VLC, it's a free open-source player/server that is renowned for playing pretty much any file you can throw at it. And if playing almost anything effortlessly weren't enough, VLC is very portable across platforms and can run on MacOS, Windows, Linux, Solaris, BeOS and, now of course, Android as well as many other operating systems.
For the average computer user, VLC is well known for being a lightweight but extremely powerful video player. Back in the day, to play compressed videos you had to search out one of a number of different codecs depending on a seemingly-infinite number of permutations of encoding and container format. And even when your computer was bogged down by dozens of codec packs, there would still be files that just wouldn't play at all. VLC puts an end to all this as it automatically includes a whole bunch of free decoding libraries without the need for additional plug-ins. And, despite this, it's very thrifty with system resources. When we first discovered VLC many moons ago, it instantly became the only video player we'd consider due to its supreme convenience. If you're still struggling with codec packs and unplayable video files in 2012, sucks to be you. But you can be grateful that now you no longer have to live like that. All in all, VLC is a godsend.
But enough digression. The point is that VLC is awesome. And it's therefore awesome that it is now officially in the Google Play market ready for download to Android devices. There is a hacky beta version currently available if you're a bit of an early adopter or power user but the full stable release is due ever so soon. For now the beta runs on ARMv6, ARMv7 and ARMv7+NEON powered phones such as the Galaxy Nexus, HTC One X or Samsung Galaxy SIII. VLC includes loads of great features such as volume control gestures, DVD subtitles and adjustments to aspect ratios. It also supports remote network streams as well as local media sources. And, of course, it can play back tons of media formats using software decoding. For example, decent phones should be able to cope with 720p H.264 videos in a Matroska container. Trust us, that's cool. Anyway, the point is it's coming soon to Android so you can now officially get excited 🙂
What app do you current use for video and audio playback on your Android? Do you use VLC on your desktop/laptop? And will you switch to it on your mobile?