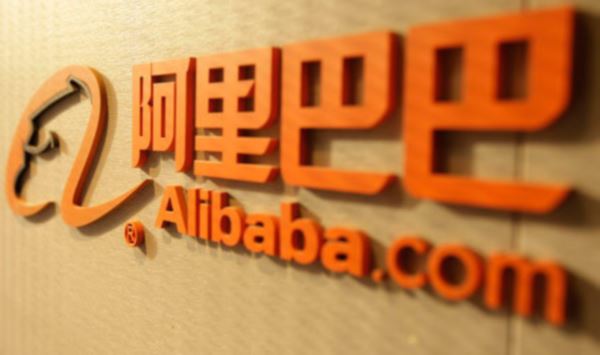 What do you mean you've never heard of Aliyun OS? If you haven't yet, it might be the case that you will do some time soon. It's an up-and-coming alternative mobile phone operating system that is already huge in China and aims to be as big as Android one-day. Here's the low down on what is all about.
Aliyun OS was created by Alibaba, a Chinese-based Internet company worth over $4 billion. If you're into tech, you may have heard of them but it it's still not very well known outside of the Chinese market will stop spite that, it's a true mega brand and it handles well over £100 billion on sales every year which is – if you can believe it – more than eBay and Amazon put together!
The company was first founded back in December 1998 and has grown more or less exponentially since then. As they are one of the biggest players in the online market in China, soon after the release of Google's Android operating system, they started work on their own mobile phone OS.
Three years later, the first version was released in July 2011. Just like Android, the operating system is based upon the Linux kernel. While it does not use Dalvik, it's effectively a clone of Android although it's not natively compatible with Android applications. Despite this, Aliyun OS shares the same runtime, framework and developer tools as Android and even includes a way of running Android apps through a virtual machine.
Alibaba has designed the operating system to be fully integrated with the cloud. This means that all users get 100GB of free storage space with their accounts and that services such as e-mail, turn-by-turn navigation, texts, photos and whether all cloud-based. You can even stream applications from the web rather than having to store them on your phone's memory.
Although relatively few manufacturers are releasing devices that run Aliyun OS, as the platform matures, more and more phones are able to use it. Already a year and a half ago, it was reported that over one million smartphones running Aliyun OS had been sold.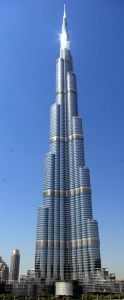 Interestingly, Alibaba have invested huge amounts of money and work into the operating system. Even the first release had already had a team of 1600 people working on it for three whole years, that adds up to about 10 million man hours of work in total which is pretty significant but any software project.
Just to put that in relative terms, it estimated that version 7.1 of the Red Hat distribution of Linux involved about 8,000 man years of development effort where is version 2.2 of Debian had taken almost 15,000 man years of developer time. Another slightly different benchmark is the huge $1.5 billion, 828-metre Burj Khalifa in Dubai which reportedly required at least 50 million man hours of labour. The matter what you compare it to, fair to say that Aliyun OS has got a lot behind it already.
However, despite all the effort that is behind Aliyun OS, there have been some setbacks. A particularly contentious issue was Acer's launch of their first Aliyun smart phone back in September last year. Acer are a Taiwanese tech company well known in Europe for their laptops and PCs. Recently they've been branching out into tablets and phones.
They've been a member of the Open Handset Alliance – Google's consortium of mobile firms – since mid-2009. On 13 September 2012, they were due to release their latest $470 CloudMobile A800 smart phone. All the press agencies have been contacted and the lavish launch ceremony was booked in for the new device in Shanghai. However, at the eleventh hour it was cancelled.
It later emerged that Acer had to pull the plug on the CloudMobile A800 due to pressure from Google. There have been told that their membership of the Open Handset Alliance was contingent upon them sticking only with Android. Google claimed that remain part of their club, they must be committed to working with only one version of Android and that the Aliyun OS was simply a rival fork of it.
Alibaba have vigorously contested this position, but at the end of the day Acer clearly valued their relationship with Google too much to risk their ire. A large part of the controversy relates to the perception that Google is pressure was simply designed to protect their own dominance in the smartphone market and prevent a viable alternative to Android emerging. If this were the case, then their commitment to openness would come second to the desire to model the competition.
It seems that the basis of their reasoning was that by concentrating on an endless number of rival forks of the Android operating system, fragmentation would be inevitable and would result in a far poorer user experience. It's far from clear whether it's the case that this would be a worthwhile sacrifice in exchange for true openness or whether Google is making a valid point. In any case, it seems that Acer was legally bound to remain committed only to Android.
Where does this leave Aliyun? According to recent reports, it's certainly not helping its cause as its official app store seems to be complicit in providing pirated apps stolen from Android developers. Not only are Google's own apps available (certainly not through official channels given their stance with Acer), but you can also download paid–for games for free at the Aliyun app store rather than pay for them on Android's Play Store.
China is rather infamous for its lax approach to copyright law and intellectual property. After all there is also a very popular pirate site based in China called Nduoa. This also targets the Chinese market market with thousands of pirated Android apps. While Android has had copy protection built-in since Jelly Bean, not all devices are running the most recent versions yet and the encryption still able to be circumvented.
Either way, there's no denying that the Chinese smart phone market is huge and will continue to grow at a particular rapid pace. They are already about 200 million Android users in China and it remains to be seen how big a chunk of this market Aliyun OS can capture.
The first two smart phone manufacturers to release phones running this operating system were K-Touch and Haier (both which are almost completely unknown in Europe and the US right now). However, we predict Zopo will soon be making huge inroads into the Western market, and they have already released a phone running Aliyun OS. The Zopo ZP980 which we reviewed quite recently has a sister version called the Zopo C2 which is identical apart from the fact it comes with Aliyun instead of Android. If Zopo and other Chinese manufacturers continue to become more popular over here, we can only expect to be hearing more and more about Aliyun OS in the future.
Would you consider buying a phone running Aliyun OS? What you think of Google's and the Open handset Alliance's position regarding Acer? And what you see in the future for both Android and Aliyun?