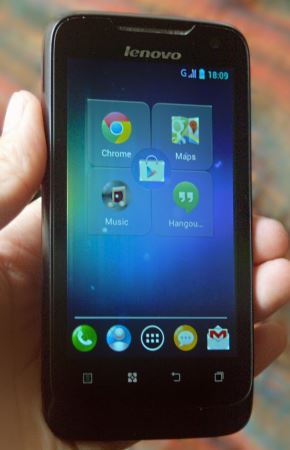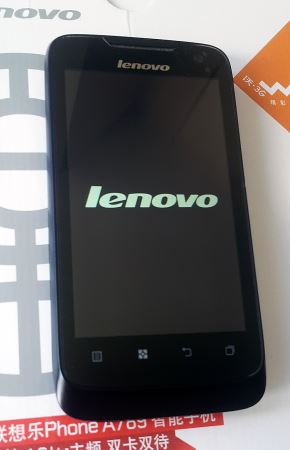 Welcome to our Ultimate Lenovo A789 Review 🙂
Contents
Introduction
We recently got our hands on a smartphone that many of you won't have heard of – the Lenovo A789. In fact, to be honest, we weren't even aware that Lenovo made mobile phones at all. In Europe they are better known as a manufacturer of high-end laptops such as the ever-popular and surprisingly-robust ThinkPad series.
However, Lenovo are a Chinese company and, as a result, they have a much higher profile in China compared with over here. In fact, there are many many phone manufacturers and smartphone models that have sold millions and millions in China that most people in the West aren't aware of. A every now and then they have some pleasant introductions to make to us.
The Lenovo A789 is one of these and since we first heard about it, this particular handset has certainly piqued our interest. While it can't compete with cutting edge models such as the iPhone 5, Galaxy S4 and HTC One, it does offer fantastic value for money on paper.
So, what do you get for your money? Let's take a look at it:
Specs and performance
First off, the phone runs on the highly acclaimed MTK6577 chipset. This has been in plenty of mid-range Android phones by now and it performs very well. For those of you who don't know, the MTK6577 is made by Taiwanese company MediaTek and consists primarily of an ARMv7 Cortex-A9 Dual Core 1.0Ghz CPU and a PowerVR SGX531 Ultra GPU. It's not a quad core beast, but it's a powerful chip and more than enough to cope with the latest games and run the latest versions of Android without any trouble.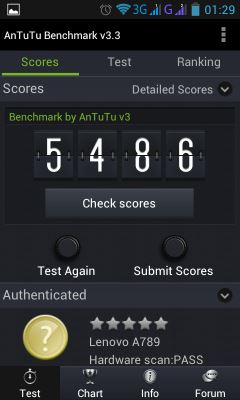 Its specs are similar to well-known phones such as the Samsung Galaxy SIII Mini. However, the difference is that on PAYG the SIII Mini retails at about £250 whereas you can currently grab the A789 for only around £115 brand new. And unlocked. And rooted. In addition, it performs just as well and gets impressive benchmarks scores with AnTuTu awarding it well over 5000.
The A789 also comes with 512MB RAM, 4GB built-in flash storage and a micro SD expansion port. The TFT screen is a comfortably-sized 4″-diagonal capacitive number running at a resolution of 480*800 and a pleasing 1.66:1 aspect ratio. It looks great with decent colour reproduction and supports multi-touch with up to five simultaneous contact points.
What else have we got under the hood? Well for starters, it comes with front and back cameras with decent senses inside them. The VGA front camera and works beautifully chatting to friends over 3G using Google Hangouts. And the back camera isn't bad either with a five megapixel sensor and the capability to record 720p resolution videos.
It also has all the usual connectivity options such as Wi-Fi, HSPA+ 3G, GPS and FM radio. It also packs a hefty 2000 mAh battery as well as an FM transmitter. Like many Chinese phones, Nova has an amazing feature would like to see more often which is the ability to accept more than one SIM card simultaneously. As we'll discuss later in this review, dual SIM is a seriously cool thing to have.
Design and form factor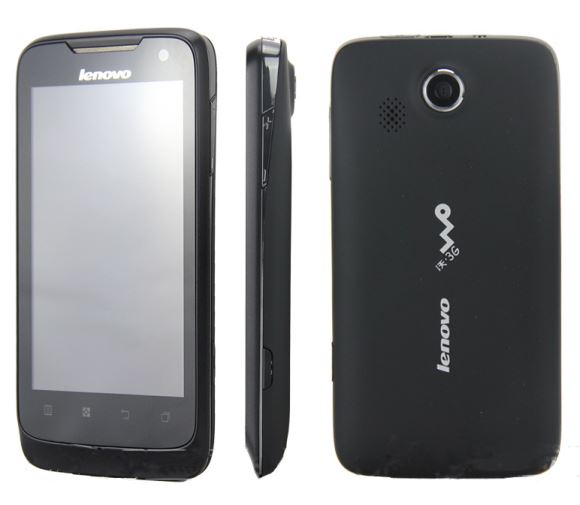 We'll agree that this certainly isn't the most beautiful phone in the world, but it has a nice well-proportioned shape and works with a clean and clear design aesthetic. It feels good in the hand, and might weigh a bit more than most phones at 154.8g, but we certainly prefer a more reassuring mass when using a phone rather than the flimsy featherweight trend that seems to be going on at the moment. After all, what possible benefit is there over having a 100g phone compared to a 150g phone?
It's not exactly an imposing bulk to carry round, it's not gonna tip you over the scales at the airline baggage check-in, and holding the weight of an apple up to your ear isn't exactly going to get tiring any time soon… Frankly, this obsession with tiny phones all seems like posturing and pointless specs dicksizing.
To reiterate – the A789 is a nice size and fits comfortably in the hand. Pride of place on the front is the beautiful capacitive 4″ screen which has great colour reproduction.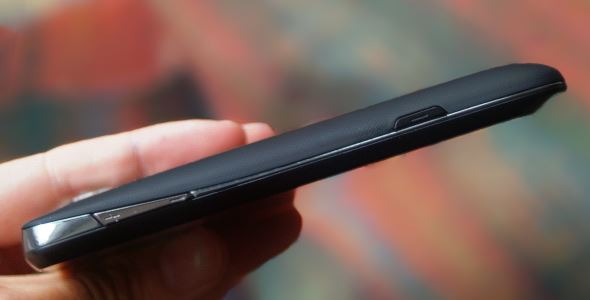 The buttons are on-the-whole laid out well with the power button on the top edge and a volume rocker on the top right-hand side which is easy to operate with your thumb if you're right-handed. The only other physical button is a dedicated shutter button on the bottom right-hand edge which is very convenient for taking photos when holding the phone in landscape orientation.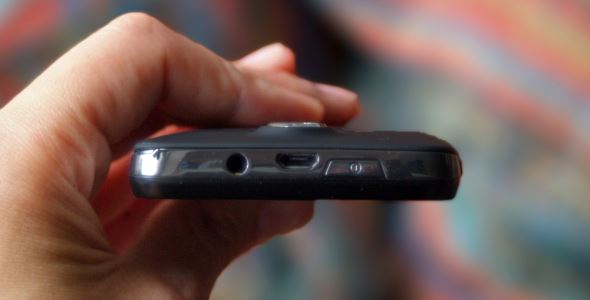 Lenovo have put the industry-standard micro-USB charging ports at the top which is pretty convenient and doesn't get in the way of most car mounts. The usual 3.5 mm headphone jack is right next to it.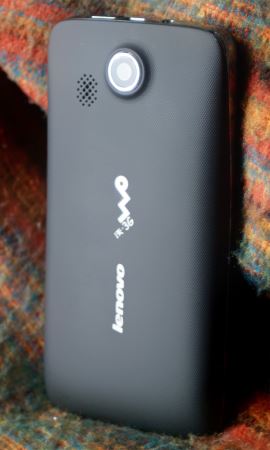 Turning the Lenovo A789 around, there's a stylish textured rubberised back surface that feels great in a hand and gives you plenty of extra grip. The camera takes pride of place at the centre top and next to it on the left there's a cool-looking Lotus pod-esque speaker grille.
Lenovo also decided to go for a total of four soft buttons at the bottom of the screen which are, in order, Context menu, Home, Back, and Application Switcher.
The order is a little odd but nothing that will take more than five minutes getting used to. After using the phone for week or so we found ourselves using the applications button more often than we'd anticipated to quickly see a list of running apps, flicking back and forth in a kind of Alt-Tab way, and swiping away old apps to free up some more memory. Strangely, instead of the standard Android home icon Lenovo opted for their "clover" icon instead to symbolise the home screen on the Home button. This is a bit odd when you first see it but you'll get used to it in no time at all.
Taking a more detailed look at the front, at the top right is the front-facing camera which has an eerie red glow when you stare right inside and the main earpiece/speaker is at the top also. Underneath the soft buttons at the bottom of the phone slightly to the right, there is a tiny pinprick hole for the microphone.
Software and Android Ice Cream Sandwich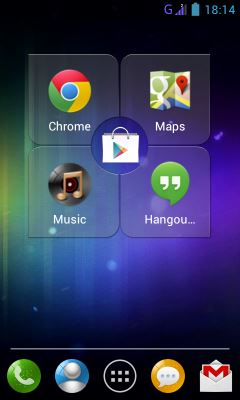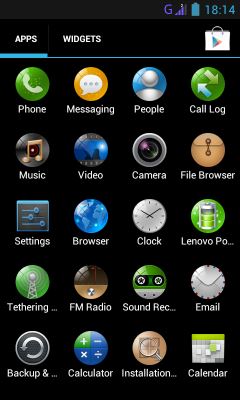 The Lenovo A789 comes with Android 4.0.4 pre-installed. This default ROM is Ice Cream Sandwich and even though it is originally a Chinese phone, you can buy it with all the English apps installed including Google services such as Gmail and Play Store. Any Chinese apps also will be gone. The phone's language can of course be set to English and all traces that this phone originally came from China will have been removed.
A really great thing about buying a phone new and not through a mobile phone shop linked to an operator is that it comes automatically unlocked. This phone takes it one step further and even comes rooted which really unlocks the power underneath Android by tweaking everything and switch ROMs if you so desire.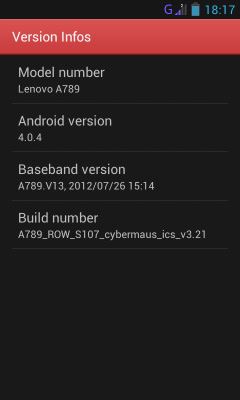 For those of you who haven't tried Ice Cream Sandwich yet, it's a real joy to use. Android has really matured as of version 4 and we really like the icy blue colour scheme. The default launcher is decent but you might want to replace it with something a bit more powerful and customisable.
The keyboard is a great improvement on previous Android versions but still isn't up to scratch when compared to the industry-leading SwiftKey. It would also be nice to see swipe typing introduced directly into Android. Google have already co-opted many other popular apps by putting features such as data usage statistics and limiting directly into the system settings. Of course, speech-to-text is getting better and better and is now more or less usable should you choose to use it. There are also cool security features such as face recognition even though in our tests we found this to be little more than a gimmick.
The default texting app is certainly passable but would like to see some additional options such as the ability to schedule messages in the future for example. And it strange that Google have chosen to bundle their Browser app with Android rather than giving everyone the opportunity to use the fantastic Chrome mobile browser.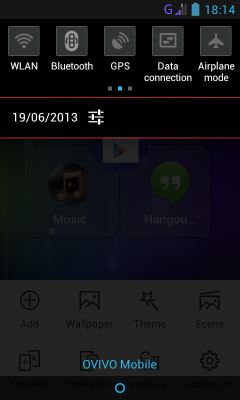 Perhaps our favourite feature of Ice Cream Sandwich is the much improved notification bar. Here is an area where Android has been truly head and shoulders above Apple at all times and still continues to dominate.
Having quick and easy access to all your notifications especially new texts and e-mails is a massive timesaver and as you see at a glance who's been contacting you along with a snippet of the communication.
Even better is the scrollable widget at the top which can be seen in the screenshot over on the right. It allows you to change settings on the fly such as triggering aeroplane mode, turning on or off wifi and 3G data and even switching between SIM cards. This becomes a total lifesaver and makes widgets that use up valuable homescreen space a thing of the past. It's also so much quicker than navigating through the various options in the settings menu just to connect to a wifi network or or change your screen brightness on a sunny day.
The Lenovo A789 leaves you with pretty much the debranded and rooted stock android ROM but has added a couple more nice extras. First of all, they've included a few of their own widgets most prominently of which is the clover home screen widget seen at the top of this section. This app picker allows you to put your five most commonly used applications in pride of place on your phones home screen. A somewhat more useful addition is the note taking app that allows you to use all of your phone's features to jot down thoughts, ideas and anything you need to remember.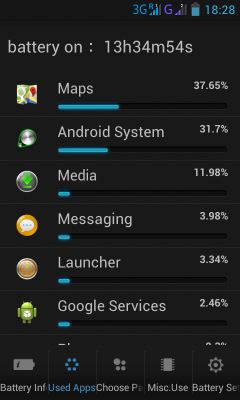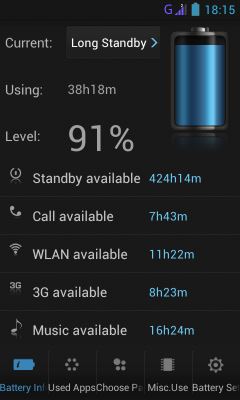 In our opinion, the best addition is certainly the incredible battery app which allows you to quickly and easily switch between different customisable battery profiles to allow you to maximise the battery life of your phone. It also displays the current charge of your battery as well as giving you a fairly accurate indication of how much longer you'll be able to use it performing different functions and having different wireless connectivity modes enabled or not. You can even go into detail about which apps have been using the most and how they've accounted for your power usage.
With the dual-core processor behind it and all the tweaks introduced in Ice Cream Sandwich, it's true to say that using this phone is smooth and pain-free – even if you're running dozens of apps simultaneously, there is no discernible lag and everything works in the as you would expect.
Using the phone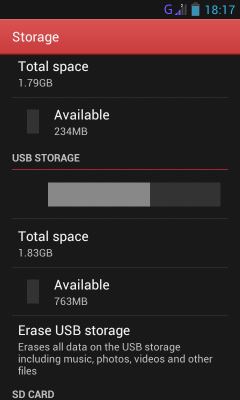 So how does the phone perform in day-to-day usage? We been using it as our main phone sometime now and have enjoyed carrying it around with us. Call quality is perfect although it might be nice to be able to increase the in-call volume a tad. The speaker is nice and loud and doesn't sound too bad when playing music at high volumes.
As already mentioned, the phone is definitely fast enough to handle Android 4.0 and there aren't any performance issues at all. It plays all the games we tried fine and even graphically intensive choices such as Need for Speed Most Wanted run fine with frame rates reaching about 30 fps. The 4GB of internal storage is split up between apps and data storage and we found it more than ample for installing everything we needed.
The touchscreen seems nice and responsive and looks great but you will have to crank the brightness up to full if you want to use it outside on a particularly bright and sunny day. The camera works well and shots look great although there is certainly a little bit of the watercolour effect when looking at full zoom crops. We suspect that the sensor might be interpolated up to 5 megapixels, but daytime shots are generally passable and macro shots look pretty damn good as you can see. Feel free to click on the photos to see full-size originals.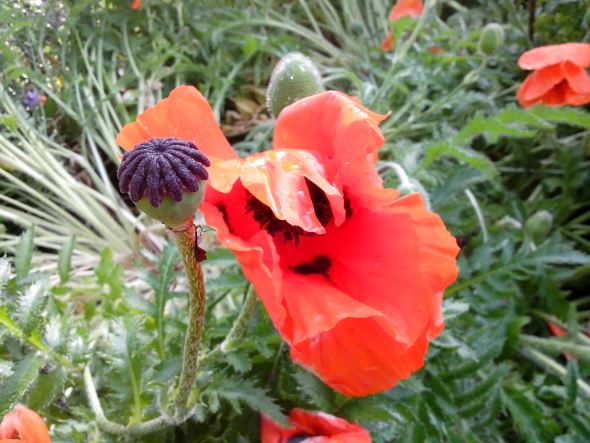 In actual fact, the camera has a few great feature going for it that are certainly worthy of mention. First of all, there is of course the ability to record videos in resolutions up to 720p and even to take photos of yourself using the front-facing camera.
In addition to the standard features of filters, scene presets and colour balance options, there are also some very cool extra options. These include HDR photography as well as epic panoramas that are a piece of cake to produce. All you need to do is select the option then sweep the phone across a beautiful vista and it will automatically stitch all the photos together to produce a breathtakingly wide image automatically for you.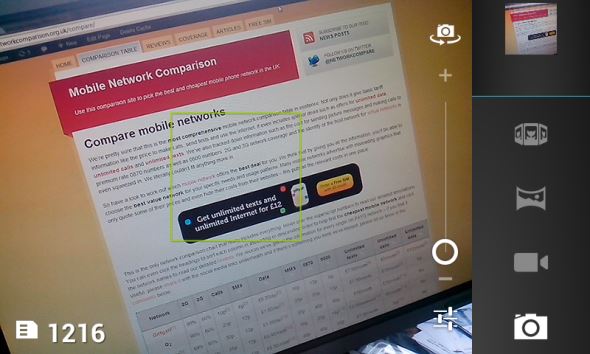 The battery life of the phone is really fantastic. With the stock battery we were getting an average of about 36 hours use out of the phone including plenty of 3G web browsing during the daytime and leaving GPS on constantly as well. If you watch a lot of videos or listen to music constantly use your phone you might only seen close to 24 hours. If you use the power-saving features and minimise your wifi use, it's definitely possible to keep the phone running for over 70 hours! That's pretty impressive these days 🙂
In general, we were very happy to be a to use the phone for two days in a row without needing to charge between. It's a real shame that more smart phones don't have bulky batteries inside them and it's pretty rare to find one nowadays that doesn't need to be hooked up to more electronic wall juice every evening.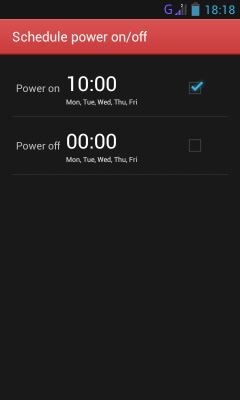 In fact, to be honest, we would massively favour having a thicker phone with a larger capacity battery inside than the trendy ultra-thin options that seem to be all the rage these days. There's not much point having the thinnest phone around if you run out of battery power soon after lunchtime!
The A789 goes even further to help you increase you battery life by including a great option that automatically turns your phone off at night and on again in the morning according to a customisable schedule. This can really help keep it lasting even longer as is a legacy feature of old Nokias that we've really missed since smartphones became more popular.
For example, using this feature it's trivial to make your phone automatically turn off after you go to sleep on Sunday through to Thursday. This keeps you from being woken up by late-night texts or emails. You can then make it turn on in the morning just before your dreaded alarm is due to go off. And because you can set the schedule on a per-day basis, it's not problem to have it deactivate at the weekends so you can go out without worrying about your phone turning itself off when you need to order a taxi home or waking you up in the morning when you'd rather have a lie-in.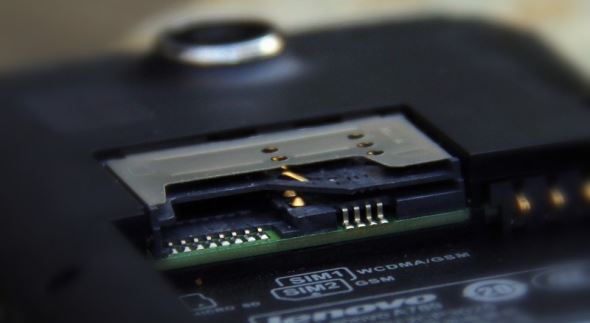 As mentioned earlier in this review, the Lenovo A789 has one particularly outstanding feature that you won't see many of today's handsets and that its dual SIM capability. At the back there to SIM slots on top of each other and you can actually use both simultaneously. One is 3G capable wears the other is limited to 2G only however it is not something that should never cause an issue. It's perfect for those of you who resent having to carry to phones around all the time and we can really see it coming in use for business users and international travellers in particular.
The SIM management software is superb. You can individually decide which seem to use for all of calls, texts, picture messages, and data usage. So, for example, you could find a cheap data SIM to use for your internet needs whilst getting a better value rolling contract to cover your calls and texts. Alternatively, we can see being fantastically useful when travelling abroad so you can still send and receive texts from your regular phone number but use a local SIM in the 3G slots to provide you with cheap mobile internet without having to shell out for hefty roaming fees. The dual SIM is a fantastic idea and is implemented excellently.
In fact, we found ourselves being continually surprised by how smart the integration of the two SIM cards is. For example, when calling or texting you can simply switch between the currently-active SIMs using a notification bar option. And you can even activate each one individually so you can run each separately, both at once or none at all.
Android is even adaptive to how you use your phone so if you tend to call the office with your work number and your friends with your personal number, the phone will automatically pick this up and suggest that you use the appropriate SIM when initiating a call. It also has separate data allowances for each SIM card so you can keep track of your usage individually.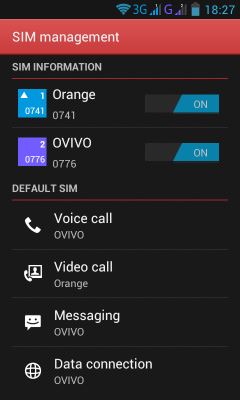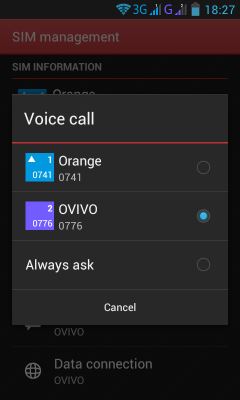 Another great feature that we don't see often enough is the FM transmitter that Lenovo have included in the A789. This allows you to quickly and easily broadcast audio mp3s or video to any nearby radio receiver.
So if you have a stereo at home you can play music directly from your phone out of its speakers. And we found ourselves using it every single day when driving in the car to beam our music wirelessly into the car audio system. It really makes life a lot easier and simpler.
Round-up and value for money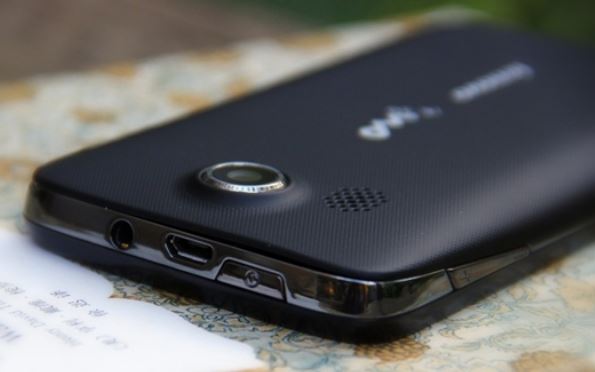 As mentioned earlier, the Lenovo A789 is pretty similar to the Samsung Galaxy SIII Mini in terms of specifications. It's just a bit chunkier in the hand or pocket. However, the main difference is that the SIII Mini retails for around £250 whereas you can pick up the Lenovo A789 for only about £130 or even less. With massive savings like this, you would be rather foolish not to consider it as an option. We're frankly amazed that more people aren't buying phones aimed at the Chinese market when you get so much more bang for your buck as well as fancy original features like the FM transmitter and the dual-SIM capability.
There really is no good reason to spend more than you need to on your phone and we hope to look at more Chinese phones in the future as an alternative way to save money. Previously, you needed some technical know-how in order to convert the phone into a usable English-language form. However, nowadays they come brand-new and already fully converted to an English ROM. More often than not you get many extras such as cases and screen protectors too.
It's possible to buy the phone directly from China, although you have to be wary of scammers and you will get hit by customs fees on import and it may take several weeks to arrive (if it does at all). However, we have seen that there are currently UK-based sellers on Amazon with good feedback and it's still stupidly good value from them.
We'll be honest: this phone is certainly not perfect. It might be a bit too thick for some and we would have personally like the slightly different layouts for the softkeys. The camera hasn't got an LED flash and doesn't perform well in low light situations. And while it's easily fast enough for us, if you're concerned about benchmarks and CPU cores, the very latest mobile phones will probably leave this in their dust.
Whilst it is fair to say that the slightly ropey camera quality, not having a quad core processor and the modest GPU means that this phone cannot compete with high-end models such as the HTC One or iPhone 5, we were very impressed with everything this handset has to offer. For the money, you'll be hard-pressed to find anything comparable and so if you're in the market for a mid-range smart phone, would highly recommend the Lenovo A789.
Mobile Network Comparison's Lenovo A789 rating – 8/10 stars











Main disadvantages
It's bigger than the thinnest and lightest smartphones on the market.
The camera isn't the best we've seen and, like many smartphones, we'd like to see better low-light performance.
If you don't want to use UK-based sellers, international sellers can sometimes be a bit dodgy.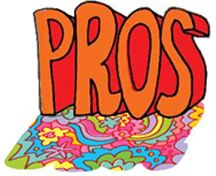 Main advantages
First of all, the main selling point – incredible value for money! About half the price of equivalent UK-market phones.
Very useful dual SIM capability.
Running the powerful Android Ice Cream Sandwich.
Factory unlocked and rooted.
Runs smoothly due to very hefty specs for the price.
Great features such as battery monitor, power scheduler and FM transmitter.
Now available with English ROM pre flashed.
Massive battery life lasting up to 3 days on one charge.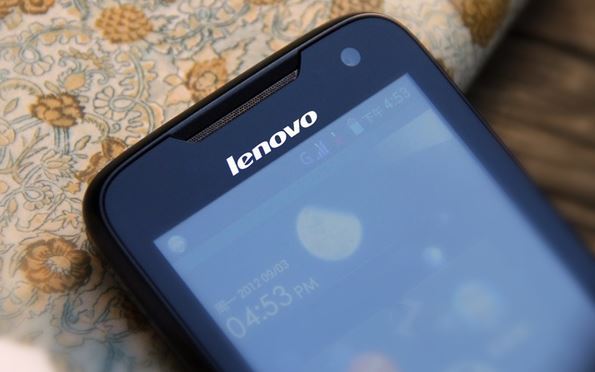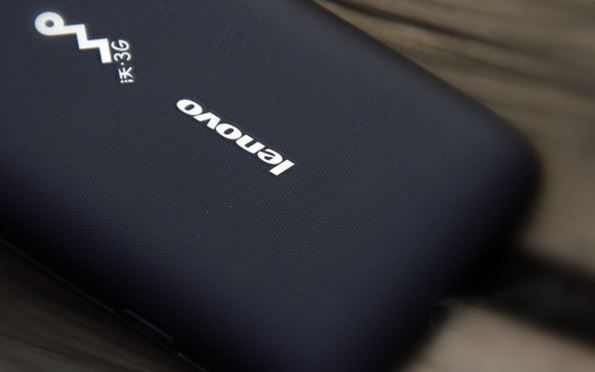 Have you tried the Lenovo A789 or any of the other MTK6577-based Android phones from China? What do you think of it? And are you aware of any other phone currently available in the UK which offers better value for money? Let us know your thoughts in the comments before.
[ois skin="MNC 1.2″]