In our last post we talked about how to get a mobile phone that's right for you and mentioned the Samsung Galaxy S2 as the powerusers' first-choice handset. If you need to be always connected and to have the best possible phone in your pocket, it's an amazing choice and easily one of the best phones in the world right now. Not only does it come with an incredible dual-core processor and a camera that will blow your mind but there are starting to be some great-looking accessories coming out too. Today, we're going to look at the best ones available.
Was £14.95 Now £9.95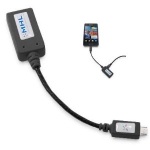 This piece of equipment is extremely handy, it lets you display your phones screen image straight onto your HDMI television. Using this you'll be able to watch HD films straight from your mobile, it works great as a media player and for just £8.95 this is a lot cheaper than the Samsung version, which offers the same features.
A must-have for movie addicts.
Was £24.99 Now £21.95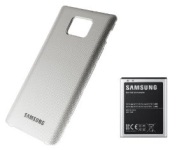 Using this battery will give your Galaxy S2 a longer life. This is a 2000 mAh battery that gives at least an extra 3 hours of active use like calling, internet browsing or listening to music. That's about a 35% increase in battery usage! With this you're a lot less likely to end up in that nightmare situation of being stuck with a dead phone. The only downside is that the battery is a little thicker so it's a bit bigger in your pocket and after you've put the cover on you may not be able to get any protective cases on afterwards.
For heavy phone users, this will prove to be a daily livesaver.
Was £24.99 Now £15.99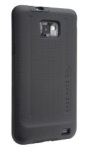 The Case-Mate is a great protective case for your Galaxy S2 – it fits perfectly, provides worthy protection, and has a nice look to it too.
The case does add to the weight and thickness to the phone, but that should be a small sacrifice for the extra grip and protection it provides. Even with the added size of the case, the phone is still small enough to fit in your pocket without discomfort. A great addition to own.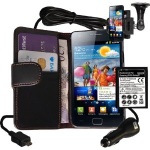 This accessory pack gives you a lot of usability all in one with pretty much everything you'd ever need. Tt comes with a black leather wallet case, which works as a protective layer for your phone and a wallet at the same time. Everything sits neatly in the wallet and it means you only have to keep an eye on one thing when going shopping. It also comes with a hands-free car mount and car charger so you can use the handset on long road trips, and family can keep in contact whilst driving safely.
Along with all that it even comes with an extra 1800 mAh battery for some extra juice when out and about.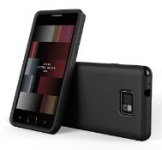 This series of cases offers a slick style to your Galaxy S2 while providing some extra protection. It's thin enough to not feel intruding when using the phone, but sturdy enough to provide extra shock absorption if you do let it slip from your hands. It comes in a range of colors and adds a great sense of style to your handset. The case comes with some quality screen protectors which along with the case will help to keep your phone scratch and dust free.
A great looking case that also does its job to keep your phone protected.