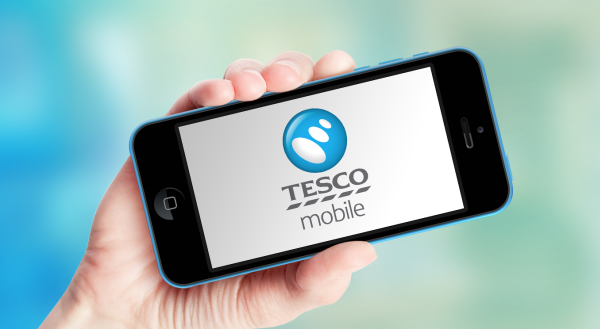 Tesco Mobile is on the move onwards and upwards. The supermarket chain has just announced aggressive plans to grow its mobile market share in the UK through a planned buy-out of its current joint venture with O2 while securing new agreements with Hutchison (Three Mobile) to give it increased access to the most profitable side of the UK mobile market.
Tesco currently has about 4.5 million customers and operates as a virtual network utilizing O2's resources. It uses O2's cellular towers and does not need to worry about having its own network infrastructure. This gives it access to O2's 70% 4G coverage of the UK market.
Hutchison's proposed £10.25bn takeover of O2 will see a change in the mobile market in the UK as Hutchison will then be in control of both the 3 and the O2 networks. Although the figures probably pale in comparison, Tesco is determined to grow its share of this market to provide an alternative profit stream to the tough grocery market. Meanwhile, Three Mobile will welcome Tesco's plans since they will help counter the opposition it has received from the competition watchdogs regarding the impact of the acquisition on the UK mobile market.
Sharon White, head of the communications regulator Ofcom, voiced her opposition to the deal last October and in a recent letter to the Financial Times stated that "a combination of Three and O2, creating a new market leader and reducing the number of UK networks from four to three, would damage competition and leave consumers poorer ".
The Telegraph has reported that: "Tesco is an interested party in the merger review process. It is important that any landscape created by the merger process allows challenger brands, such as Tesco Mobile, to deliver the best possible services for UK customers, and champions consumer choice."
Tesco has had a 50:50 joint venture with O2 for thirteen years and is planning to buy back a portion of Tesco Mobile shares which O2 owns. It is rumoured that such a deal could cost Tesco up to £300 million. At the same time, the supermarket wants to secure a long-term deal with Three Mobile for capacity in the new network after the merge with O2. Tesco's intention to build its mobile base is a radical about-turn for Tesco CEO Dave Lewis who last year announced his intention to sell off Tesco Mobile to reduce its £22bn debt.
We wait to see how this development will impact users. Will it mean increased costs or increased value? What do you think?