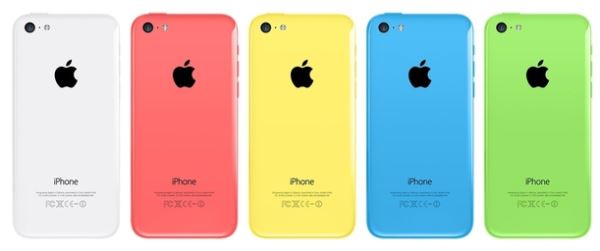 Now that the iPhone 5C has been out for a while, accessory makers have had a chance to tweak and perfect all of their companions for Apple's new device. Over the last couple of weeks, we've been testing and trialling the whole gamut of smartphone accessories, from battery packs to music docks and Bluetooth headsets to ultra-hardy cases. Now we've made our assessment on everything we've tried and so, in a bid to make your buying decision is as easy as possible, we've narrowed it down to the very best five accessories currently available. Read on for more…
Was £104.99 Now only £85.48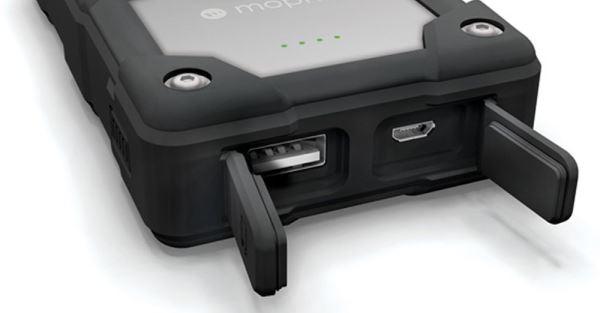 As everyone who owns a smart phone knows, battery life leaves a lot to be desired it's especially compared to the dumbphones were used to not so long ago. The iPhone 5C is no different – even though it packs an impressive amount of battery life for such a high-performance handset, anyone who has experienced going out for drinks after work on a Friday night and not getting home until the early hours of the morning, will be familiar with running out of mobile phone power when you need it the most (e.g., getting a hottie's number or finding out the night bus times).
It's not always practical to carry around charging cable to top up your phone the out and about and it doesn't matter how good your iPhone 5C is – it's completely useless when it won't even turn on-again any more…
This is where the Morphie Juice Pack PowerStation Pro comes in. Morphie have been pioneers in producing additional battery packs for iPhones and this is one of their flagship products. It features rugged metal construction as well as an additional 6000 mAh of battery power to ensure that your iPhone will keep chugging on for days and days. Even better, it has an output of over 2 amps meaning it will recharge your phone as fast as possible. It is also impact and splash resistant.
It may be expensive, but this is a high-end product and should be able to recharge your iPhone 5C to full capacity at least twice meaning it's perfect for a long weekend away. It can also charge standard USB devices from its meaning it's quite versatile. From experience, we know that this product can be an absolute lifesaver is worth taking with you everywhere you go.

Was £79.99 Now only £54.99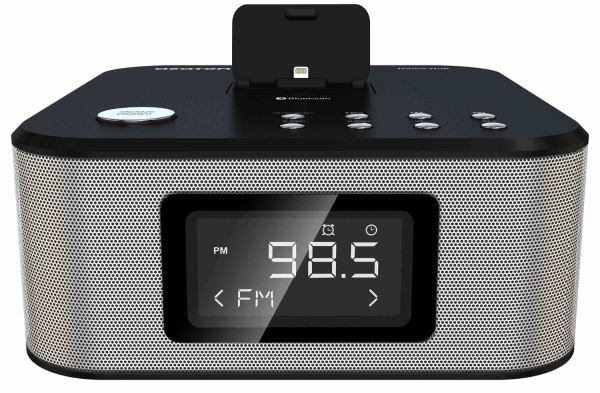 The AZATOM Home Hub is a stylish looking black and chrome dock that comes with the new lightning connector which means it can interface seamlessly with the iPhone 5C as well as the iPhone 5S and the latest iPads and iPods. It features 30W of clear stereo sound including dedicated bass drivers and adjustable EQ. It's perfect for a bedside music system as it also features an alarm clock and built-in radio.
The build quality is excellent for the price and we're really impressed at how good the sound was for such a small item. You don'y need to worry if you have other devices that don't have the lightning connector as it also can play back music wirelessly over bluetooth. This makes it perfect for households where not everyone is using iPhones as even Android devices can pair with this speaker system. Remember that buying a lightning cable Apple will set you back at least £15 alone – it's just a little bit more to get this full featured dock.
Overall, we loves this item. It has classic and stylish British design, packs a great punch without sacrificing sound quality and is incredible value compared to the competition.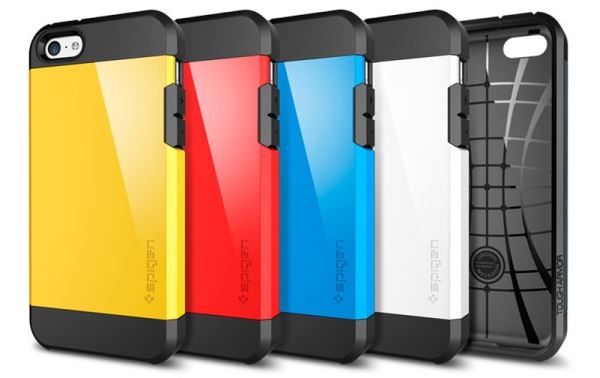 This stylish-looking case is designed to perfectly fit the iPhone 5C. It is made out of a combination of thermoplastic polyurethane and polycarbonate for unparalleled protection. The black version looks great but there are also beautiful looking two-tone coloured options to go with whichever vibrant iPhone 5C you chosen.
The SPIGEN SGP Tough Armour Case does its job well protecting your phone and still lets you use all the features such as the headphone jack, external speaker and the camera. Unlike some other cases, there's no issue with the cutout interfering with the flash and reflecting back into the lens.
The case has an air cushion shock absorber built-in and is well worth the money to keep your phone safe.

Was £15.99 Now only £3.99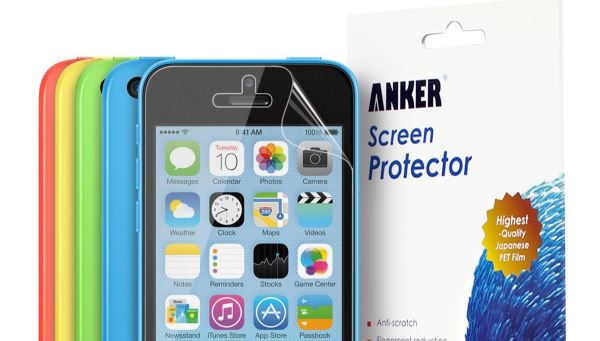 The iPhone 5C may come with the super protective Gorilla Glass which resists scratches and chips, but it's still not bullet-proof. Nothing could be worse than unsightly damage your new expensive smart phone, and broken screens is an increasingly common issue.
In fact, the latest insurance figures say that as many as a quarter of iPhone users are using a phone with a broken screen and we can only imagine how many have their display blighted by scratches and chips.
For these reasons, a decent screen protector is a no-brainer at this price the Anker Anti-Glare Screen Protector is a steal. It uses high quality Japanese-manufactured PET film which was a perfect fit the new screen. You get three screen protectors for your money and, as well as being antiglare and 90 fingerprint, it has a silky smooth texture and crystal clear optical properties mean your phone will look great.

Was £29.99 Now only £8.99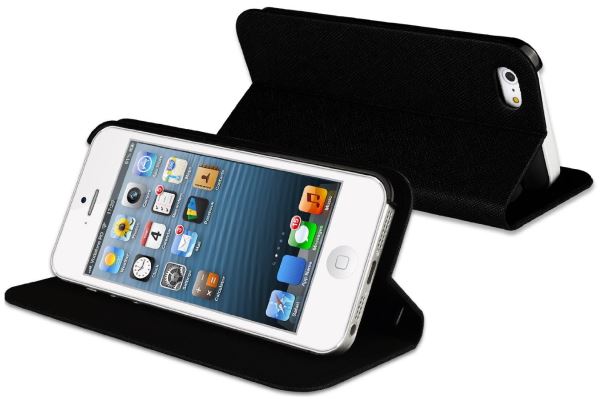 The JETtech Diamond Leather Case is a durable flip-style synthetic leather case that will make sure you protect your new expensive phone. We really like the feel of it as its got a nice slippery texture that means you accidentally drop your iPhone even when using it one-handed. Even better it comes with a built in stands which allows you to view videos on your phone from a variety of different angles without having to strain your neck.
The quality is decent and the price has crashed down recently sued getting a lot of bang for your buck. There are few issues with using it in the stands just the clips holding the phone side, but if you like the look of this offers a great style and pairs perfectly with the new iPhone 5C especially if you get one of the darker colour choices of phone.

Have an iPhone 5S? Check out our round-up of the best iPhone 5S cases currently available.