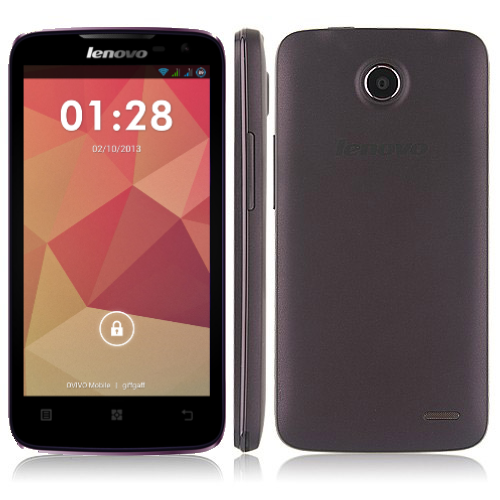 Welcome to another tutorial about installing a ROM on your phone. Again, we're taking advantage of the flexibility of Android to put customised software on replacing the original Chinese-only operating system supplied by Lenovo.
For this simple step-by-step guide, we're going to be using a Lenovo A820 and using the Flashtool software to install a customer recovery and then the new English Lambda ROM.
Lamba is a great new ROM that is being regularly updated. It offers a nearly-stock Android experience and has a simple-to-use and highly customisable touch installer which makes the whole process painless and smooth.
Before we start though, a disclaimer: by flashing over USB or installing custom ROMs, you may be voiding your warranty. We take no responsibility if your phone is damaged or bricked by following these instructions.
Initially, you need to make sure you have installed the Lenovo USB drivers. Download the drivers, the Flashtool and the recovery image and ROM.
Turn off the phone (don't use the quick boot option) and take out the battery. Open up Device Manager and plug the phone in via USB – be ready to quickly right click on the device that appear and choose "Update driver". Using the wizard, select the drivers folder you downloaded previously. If you are having issues, installing the drivers, use USBDview to ensure that you have deleted any existing MediaTek USB drivers that might be on your computer.
Next, either load the ROM zip file onto a micro-SD card and insert it into your phone or connect the phone to the computer and copy the ROM zip file to the internal SD card.
You are now ready to start following the instructions in the tutorial video below.
Embed this video:

The topics covered in this tutorial are as follows:
All the downloads you need to follow this tutorial are linked here:
→ Lenovo USB drivers
→ Flashtool
→ Recovery image
→ English ROM for Lenovo A820 (v.2.3.5a)
→ English ROM for Lenovo A820 (v.2.3.3)
→ ROM update Lenovo A820 (v2.3.3 to v2.3.4)
→ USBDview
Do you have a preferred ROM for the Lenovo A820? Or is this your choice too? If you try this out yourself, do leave a comment to say how you found the process or if any questions at all.