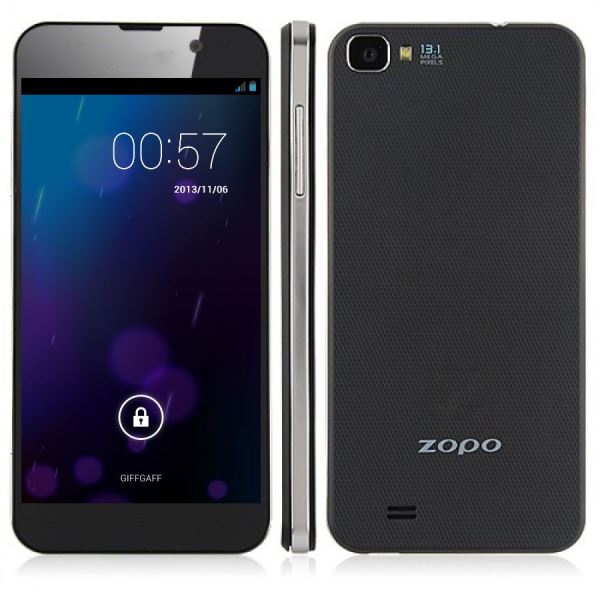 Contents
Introduction
Welcome to our comprehensive video review of another bargain Android smartphone we've imported from China. This time it's the increasingly-popular Zopo ZP980.
ZOPO Mobile is a brand-new smartphone manufacturer that was only founded last year but they have already made a name for themselves with their range of high-performance handsets.
While their phones are most popular in China and India, resellers in Europe and especially Germany have recently recognised the build quality of their devices and Zopo phones are starting to enter the mainstream European market. We wouldn't be at all surprised to see Zopo phones for sale on the UK high street in a few years.
Zopo seem to concentrate on great-value large-screened phablet devices and the ZP980 is no different. It is based on the MTK MT6589T chipset and comes with a quad-core processor and a 5-inch screen. Best of all, it only costs about £150 brand new. Check out our in-depth video review below or read on for more and our final score…
Specs and performance
Just like the Lenovo A789 and the Lenovo A820 which we've looked at before, the chipset is manufactured by MediaTek. In fact, the ZP980 uses exactly the same chipset as the Lenovo A820 and thus has the same 1.2 GHz quad core A7 CPU as well as the beastly PowerVR SGX544 GPU.
It also has an identical 1GB of RAM and 4GB of internal SD storage space just like the A820. However, Zopo's phone is a bit pricier than Lenovo's and the difference comes when we take a look at the screen. The ZP980's display really is quite wonderful. It is a spacious 5-inch IPS touchscreen that has a full HD super retina display packing in 1920×1080 pixels. This looks especially gorgeous when watching 1080p videos due to the high pixel density. It certainly puts the Lenovo phone's screen to shame.
In addition, Zopo have really pulled out the stops for the camera specifications. The back camera has an LED flash and the sensor has a whopping 12.6 megapixels – the quality looks great too. It can also record 720p videos. Even better there is also a front camera at the top of the screen – we were almost left speechless when we found out that this produces 8 megapixel photographs. That's a higher resolution than many high-end phone's main cameras and is pretty incredible if you consider the highest resolutions that cutting-edge digital camera technology could offer only a few years ago.
The phone also comes with dual-SIM capability and both slots support high-speed HSPA+ 3G mobile internet. Of course, it also has a micro-SD card slot supporting up to 64GB cards, a loudspeaker, bluetooth connectivity, wifi, GPS navigation and the usual bevy of internal sensors.
So there's certainly a lot packed inside this phone, but how does it look on the outside?

Design and form factor
We have to admit that this is one of the loveliest looking Chinese smartphones we've come across. Lenovo's phones are always built well but the emphasis seems to be on sturdiness. We feel that they usually come across as a bit chunky and bulky when you actually get your hands on them.
In contrast, the Zopo ZP980 is a svelte thing of beauty. The front is a solid piece of glass that is perfectly flat and only has barely-distinguishable gaps for the front camera, earpiece and proximity sensor. The bezel is thin but there is room for three practically-invisible softkeys at the bottom of the massive 5-inch screen.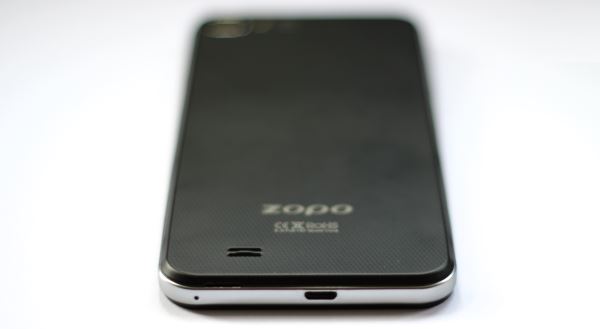 The back is equally smart. It has a deep black battery cover which looks great professional and manages to dodge the tacky look that some plastic smart phones succumb to. It has a faux carbon fibre texture that catches the light nicely and a barely-recessed lens for the camera and LED flash both of which are practically flush on the back surface. There is also a tiny speaker grille at the bottom of the back of the phone.
The only physical buttons are the volume rocker in the usual position on the left-hand side and a power button opposite it on the right-hand side. The bottom of the phone has room for the micro USB socket and a pinprick microphone, while there is a standard 3.5 mm headphone jack at the top.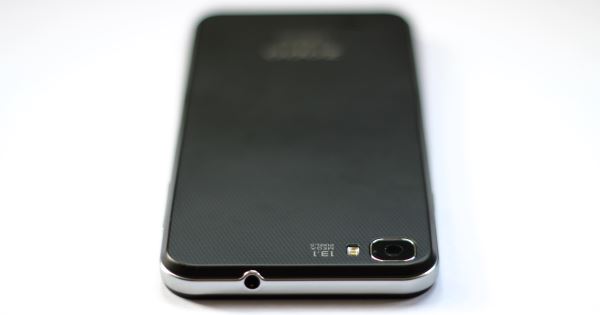 Not only does it look good, but the phone feels great in the hand and is surprisingly thin. The large screen looks wonderful – it dominates the front surface. There is also a thin metal band that runs round the edge of the handset meaning the phone practically oozes style and luxury.
Of course, with the large screen, it's not the smallest of phones but it certainly packs a lot into a not-too-large package with dimensions of 143 mm x 70mm. The ZP980 weighs 150g which may seem like quite a lot, but it's not too heavy to hold and feels solid in the hand because of this. It's also incredibly thin at just 8.5mm thick.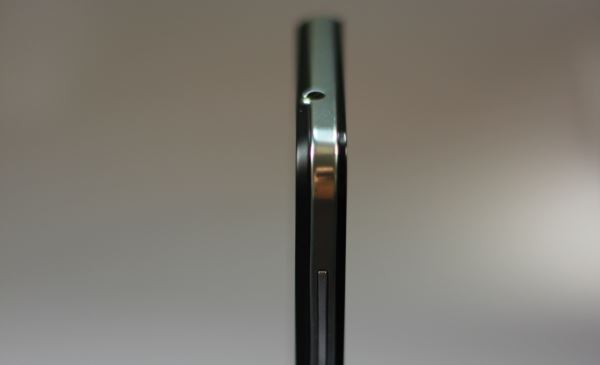 Software and Android Jelly Bean
As you'd expect from a high-spec phone like this, the Zopo ZP980 comes running Android Jelly Bean 4.2.1. We've gone over what we think of this operating system many times before and Zopo have been good enough to leave us with a largely-untouched version of the stock ROM. The phone comes set up with an English version of Android as well as all the usual Google apps and full access to the Play Store.
We liked the few touches that Zopo had added to the operating system such as the translucent app drawer, notification bar and settings screen. The coloured icons for each of the settings pages was also a nice touch. Pleasingly, the extra features we've grown used to on Chinese smart phones such as scheduled power on and off and the comprehensive SIM management settings are also present.
Overall, if you've used Jelly Bean you know what to expect. We would heartily argue that it is the best operating system currently available for any phone and introduced some seemingly minor features which actually make a huge difference to productivity. We love the power of the widgets, lock-screen and customisation options as well as the expandable notifications. Even with the recent release of iOS 7, Google have managed to stay several large strides ahead with Android Jelly Bean.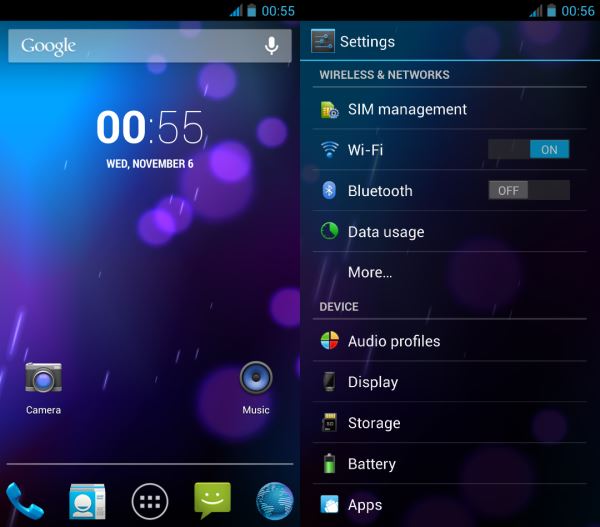 Using the phone
We made sure to use the Zopo ZP980 for a couple of weeks before jotting down our impressions and feeling about it. The 5-inch screen is bigger than we are used to but it's really made a difference for gaming, web browsing and certain apps where information struggles to fit on one screen. It's also fantastic – of course – for watching movies in bed.
We were worried that the extra bulk of such a large screen might become annoying but found that, because the phone is so thin, it was just as easy to slip it into a jeans pocket and its size never became a distraction.
Of course, the quad core CPU could more than keep up with us during our normal daily use and even had no trouble with 3D action games. Our model only had 4GB of internal storage though so we would certainly suggest investing in a micro-SD card or buying one of the models with a larger internal ROM as modern apps are getting bigger and bigger in size and this can be quite restrictive if you like to have a lot of programs installed at once.
The camera quality was surprisingly good and the 12.6 megapixel back camera produced some fantastic photos that was good as any cheapo point-and-shoot. Even when zoomed in, the detail was quite impressive.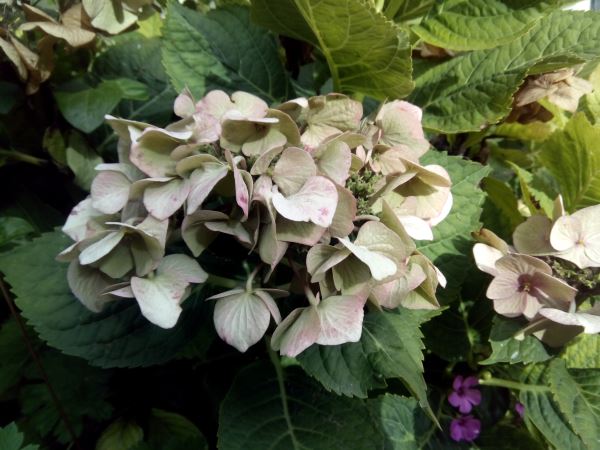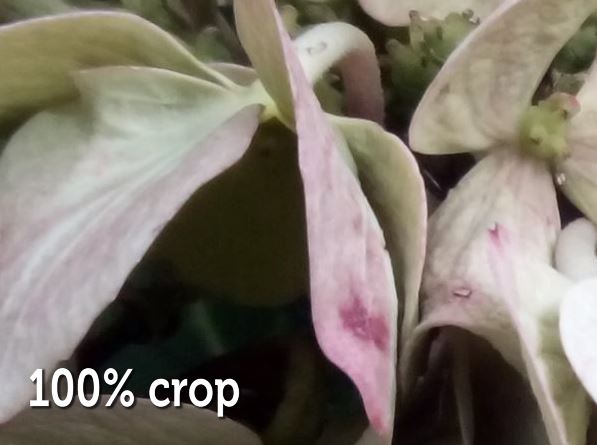 However, it must be said that lowlight photos are pretty poor even with the flash. And we still can't reliably seem to get good results using the phone as a video camera. Like with the Lenovo A820, we found that the phone struggled to consistently focus correctly and almost every time we used it to film videos on a sunny day we found that the highlights were being blown out. Again, these problems aren't uncommon for smart phone cameras or even standalone cameras, but we still think it's worth pointing out that there is room for improvement.
The front-facing camera, however, was a bit of a revelation. We were only expecting a three megapixel model but the eight megapixel shots that are produced are remarkably good. Sure, it is pretty easy to tell them apart from the far-superior images made by the main camera, but on a phone screen they stand up superbly well. The front camera is fantastic for video calling and while we do suspect that the images are interpolated up to the eight megapixel resolution, in general we were very pleasantly surprised.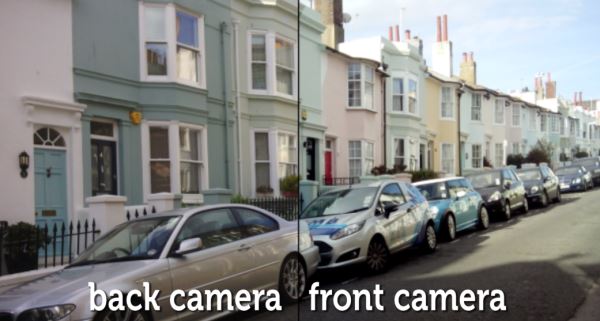 Once again though, it was a few often-overlooked features that really made the difference compared to our usual phone. First and foremost must be the dual-SIM capability which is a real revelation. Even if you're not burdened with lugging round a second phone for work, the freedom and flexibility having a second SIM slot lends you is really quite surprising.
The SIM management software is superb. You can individually decide which SIM to use individually for calls, texts and data usage. So, for example, you could save money by using cheap data SIM for your internet needs whilst getting a better value rolling contract to cover your calls and texts. Alternatively, we can see this being fantastically useful when travelling abroad so you can still send and receive texts from your regular phone number but use a local SIM in the 3G slot to provide you with cheap mobile internet without having to splash out for hefty roaming fees.
The dual SIM is a fantastic idea and is implemented excellently. It may not suit everyone, but we're even tempted to say that the fact one slot is micro-SIM and the other regular mini-SIM is a significant advantage. If you don't have any micro-SIMs it might mean having to cut down a card and to use an adapter, but overall, for the majority of scenarios we suspect this is the more flexible option. This is especially true as both slots are 3G capable.
In fact, we found ourselves being continually surprised by how smart the integration of the two SIM cards is. For example, when calling or texting you can simply switch between the currently-active SIMs using a notification bar toggle.
You can colour code each SIM card as you please and Android even adapts to how you use your phone so if you tend to call the office with your work number and your friends with your personal number, the phone will automatically pick this up and suggest that you use the appropriate SIM when initiating a call. It also has separate data allowances for each SIM card so you can keep track of your usage individually.
Another great feature is the additional menu option in the settings menu called Scheduled Power On & Off. We got our first smartphone, we were amazed to see that this feature haven't been carried over on the dumbphones of old. Before, it was trivial to tell your phone off at night knowing that it would automatically turn back on again new alarm was due to go off. But with Android and iOS, the operating system is so power-hungry that once the phone is off, it's off for good. Thankfully, the addition of this capability means that you can make sure that your phone will turn itself off at night so it won't unnecessary drain your battery yet still be certain that it will turn back on again ready to trigger your morning alarm.
Speaking of battery saving, this is another area where the ZP980 – and Chinese phones in general – really excel. Even though the battery isn't especially large, it has a fairly hefty 2000 mAh capacity. However, despite the large, bright, pixel-dense screen, the battery power seems to go on and on and on.
When using one of the Samsung Galaxy phones or even an iPhone, we struggle to get a full day's use out of it and always have to recharge or replace the battery if we are planning for a late night or weekend away. However, it wasn't uncommon for us to get four or five days' usage out of the Zopo ZP980. Even with heavy use involving lots of web browsing and video watching, it always seemed to last easily until the end of the day. We suspect you could make it chug on even longer if you make use of some of the power saving options and reduce the screen brightness. This would make it an ideal companion for music festivals or trips to remote locations where a reliable electricity supply is hard to come across.
Having a decent battery life is vastly overlooked by modern phone manufacturers as they seem to have a fetish for thinness and flimsy lightweight handsets. We feel that our smart phone experience as a whole is massively diminished and dampened by having to restrain our activities due to worries about battery life and constantly plan for the next opportunity to juice up again. It's hard to explain how refreshing it is to not have niggling worries about battery life to the extent we been used to and how much of a difference this makes to the daily experience of using your mobile phone.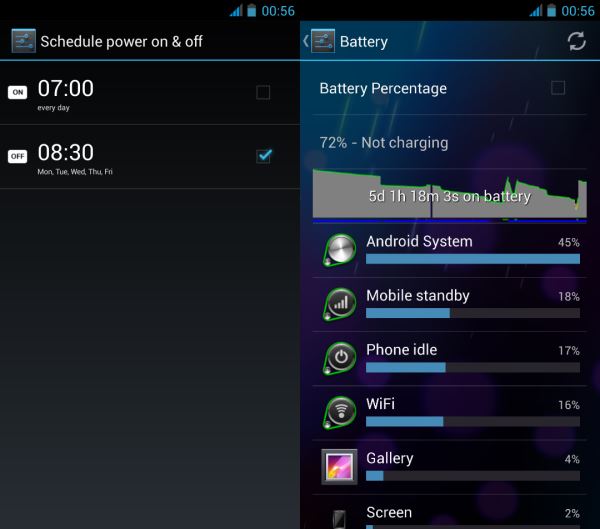 Round-up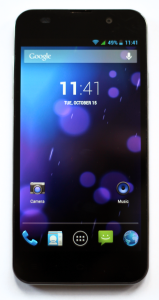 Overall, this is a fantastic phone. The 5-inch HD screen is simply gorgeous as is the handset as a whole. We think this is a fantastic deal and you're getting a premium device for bargain bin price. Once again, some of the features that made us enjoy using this phone so much seem to be unique to handsets marketed in China – a long-lasting, high-capacity battery and dual-SIM capability in particular.
However, there's no denying that it's a great phone in general. You can't complain about having a quad core A7 processor coupled with that great screen and two high-res cameras all for such a low price.
If pressed, we would have to admit that there certainly are some flaws. For example, even though the three soft buttons are very responsive and easy to use, the backlighting is so pale it is almost invisible in bright light. We would have much preferred the backlighting to be more prominent or at least a setting to control it ourselves. Despite the megapixel count, the cameras still do struggle in some situations and we think some work needs to be done on the video recording capability. Finally, although the phone produces great benchmarks and is more than powerful enough to cope with our daily regular use, it's certainly not at the cutting edge and able to compete with the most expensive handsets available.
However, you simply can't argue with how good value the Zopo ZP980 is. For the specs you're getting, this phone is worth at least twice as much and we love the fact it offers features sorely missing in its competitors. If you want a high-end phone for a low price, we highly recommend it.
Mobile Network Comparison's Zopo ZP980 rating – 9/10 stars











Main disadvantages
The camera often overexposes areas and struggles to autofocus during video recording.
The backlighting on the softkeys is far too weak.
Even though they are more much expensive, there are more powerful phones available.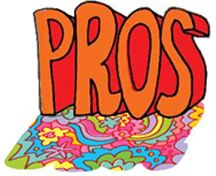 Main advantages
MediaTek MT6589T chipset, quad-core 1.2 GHz A7 CPU, 1GB RAM, stunning 5-inch HD screen all for a low, low price. Simply amazing value for money.
The cameras aren't perfect but they can both produce great-quality shots.
Two 3G SIM slots makes life so much easier.
The immeasurable benefits of having a decent battery life as well as a replaceable power cell.
What do you think of the Zopo ZP980? Would you considering buying it? Or are you more interested in a different model of Android phone from China? If you have any questions or comments about this review or about importing mobiles in general, please let us know in the comments below.
[ois skin="MNC 1.2″]