Samsung started the whole 'phablet' trend with their Galaxy Note devices back in 2011. Despite the original Galaxy Note having some nice hardware at the time, it wasn't as popular as Samsung may have hoped and instead carved a small niche of power users who wanted to make the most out of their smartphone experience.
Samsung pushed for a more mainstream appeal with the Galaxy Note 2 though, and since its release date, we've seen dozens of phablets hit the market in the attempt of attracting the crowds.
But which phablets really deserve our attention? Whilst there aren't as many phablets as there are smartphones, there are still a lot out there, and if you're looking into buying a phablet, you should definitely consider the ones on this list.
Only £334 SIM-free | FREE on contract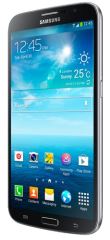 Whilst the Samsung Galaxy Mega is mainly considered a 'mid-range' handset, thanks to having 2013 hardware, it's performance only just undercuts the likes of the Galaxy Note II or other high end phablets.
At 6.3 inches, this is Samsung's largest smartphone yet- the display is quite nice, and can be used comfortably with two hands.
Of course for its large size, using it one-handedly is practically impossible. On top of this, its 1.5GB RAM and dual core processor don't justify the expensive price point. You'll be able to bag yourself a 2012 phablet with more powerful hardware for cheaper, both second hand and new.
On top of this, you can grab yourself a 7 inch Nexus 7 for around £150-£200, making the Samsung Galaxy Mega only viable for those that use a lot of media and rely on calling and texting whilst out and about.

The HTC Butterfly was one of the first 5 inch handsets to have an HD display. With a mahoosive pixel density of 441 ppi, the display on the Butterfly is clearly the winning point.
The large 5 inch display and beautiful chassis also make the Butterfly stand out from its competitors whilst making it comfortable to hold and easy to look at.
Luckily for some, the Butterfly comes with a micro SD slot, something that is not uniform with many other HTC devices, and the handset is also run on a powerful quad core 1.5GHz Krait processor and 2GB RAM.
The HTC Butterfly only has a 0.1 inch bigger display than the S4 though, so if you're looking for a big screen, this phone may not be for you.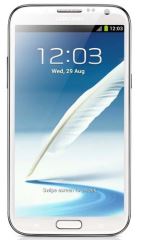 The Galaxy Note II took everything that wasn't finished to perfection with the original version of the Galaxy Note and fixed it up.
This included better S-pen functionality, more native Samsung Galaxy Note 2 functions, a super-fast processor, and at the time it was released it was the first phone to have 2GB RAM.
The 5.5inch display looks great, and thanks to the large screen estate, there is lot that can be done on the handset. A great choice.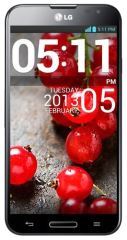 The LG Optimus G Pro is in essence the bigger brother of the Optimus G, a phone that was used as the basis of the Nexus 4.
The LG Optimus G Pro has a large 5.5 inch display with a decent HD quality, and had very decent hardware to power it, including a 1.7GHz quad core Snapdragon 600 processor and the high end phablet standard of 2GB RAM.
Of course it is also 4G LTE capable and comes with Android Jelly Bean.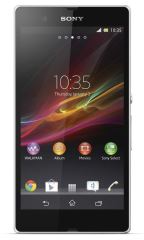 Whilst the Xperia Z Ultra was only recently announced, its October release may mark the start of something great for Sony. The handset has a huge 6.4 inch display, but unlike the Galaxy Mega, it has enough hardware to really power the big screen.
The phablet comes with a super powerful 2.2GHz snapdragon 800 processor – something that is possibly twice as powerful as the HTC One's Snapdragon 400 – and of course 2GB RAM.
The screen is at an amazing HD quality despite the large size, and is capable of being submerged in water without taking damage and can keep dust out of its innards.