Everyone knows about the latest and greatest superpowered smartphones such as the Samsung Galaxy S5, the Apple iPhone 5S and the HTC One M8. They pack in the latest technology and the most features and are really at the cutting edge of modern industrial design. However, despite the high performance, they have a price tag to match.
Not everyone can afford £1000+ on a new mobile phone and commitment to a contract of two years or more. Furthermore, anyone following technology knows that early adopters pay over the odds and sometimes even subsidise other consumers for the right to boast that they a device at the bleeding edge of tech.
Smarter customers often look for bargains instead of obsessing over the very best. By going for a phone that's a generation or two behind the curve, you not only get a product with amazing performance but you also save a lot of money. Simply, it's the best way to maximise the bang for your buck. And it's pretty clear that nowadays, even a phone that came out two years ago offers a blisteringly fast user experience, the same solid build quality and more features than you'd probably ever use. If you want better value for money, you can still get amazing performance – after all, most phones today offer better tech specs than laptops and digital cameras from just a few years ago.
We now have bargain smartphones available that refuse to compromise on performance. Today we're rounding up the top five phones that offer the best value. These handsets are all less than half the price of a new Galaxy S5 or iPhone 5S but still keep up with the latest games and apps. In our opinion, they are easily the best value for money smartphones you can currently get. Have a look for yourself!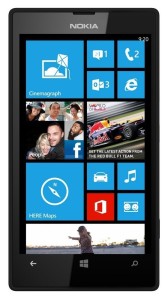 Smooth, stylish and smart, the new Lumia 520 is packed with great features it's hard to live without. Windows Mobile has massively improved recently and on top of that, there's no denying that Nokia, with all their experience, make stunning-looking devices.
At an incredible pricepoint of under £80, it's hard to argue with the Lumia 520. Anything else this cheap without a contract will be sluggish and unresponsive in comparison.
It also boasts a super-sharp 4″ screen, crystal call quality and many other perks such as a physical shutter button and digital lenses.
If you don't mind a Windows Phone device, there is absolutely nothing that comes close to the price/quality ratio of the Nokia Lumia 520.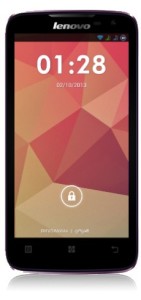 When looking at Chinese phones like the Lenovo A820, the main selling points is just how much phone you're getting for your money. It has 1 GB of RAM and a quad core processor but still costs just over 100 quid. If you don't have hundreds and hundreds of pounds to spend on your mobile phone but still want all the bells and whistles of a smartphone, this is a great choice to go for.
We've already written a full in-depth review of the Lenovo A820 but to summarise, the highlights of this handset are the power saving features, the long-lasting removable 2000 mAh power cell, the amazing dual-SIM ports and the fact it comes with a quad core processor.
This handset is incredibly cheap for the hardware you're getting and it offers incomparable value compared to almost any phone available on British high streets.

Was £159.99 Now only £149.99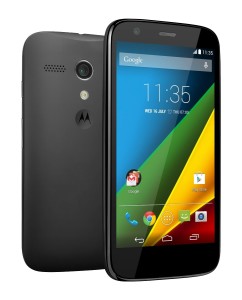 Yes, you read it right. The Moto G is a Android KitKat 4G smartphone that only costs £150! It boasts a Qualcomm Snapdragon 400 quad-core processor, boatloads of RAM and much more besides.
The battery is great and the two cameras produce snaps of amazingly good quality. Perhaps best of all in the impressive curved 4.5″ screen coated with Gorilla Glass. The casing is even water-resistant!
LTE 4G, HD display, Quad-Core Speed Android 4.4 KitKat and all for less than £150. A bargain!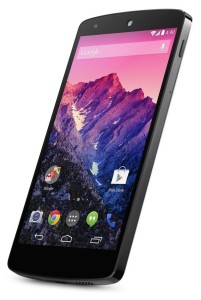 The Nexus 5 surely needs no introduction. Built by LG, the Google-branded Android handset comes with an 8 MP OIS camera featuring HDR+ and Photo Sphere' a 4.95″ Full HD IPS Display, fast 4G LTE and a 2'300 mAh battery.
The phone has a nice matt rubberised back and feels great to hold. Compared to high end competitors like the iPhone 5S, you get a bigger, better quality screen and the Nexus is just as blisteringly fast.
The Nexus 5 is outstanding and comes at an incredible price for a well-specced product that just exudes quality.

Was £489.00 Now only £275.79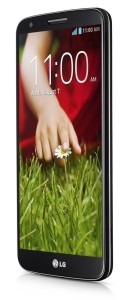 If you're willing to spend a little more, you can still get great value for your cash. The LG G2 blows away most of its competition with a 2.26Ghz quad-core Qualcomm Snapdragon 800 CPU, 2GB RAM, 13 megapixel OIS camera and a 5.2″ full HD display.
On top of that it boasts a massive battery to keep it going all day and genuinely useful software features such as tracking zoom, Knockon and Capture PLus.
The phone is gorgeous to look at with the bezel-less screen and amazing build quality throughout. The display density is 424 ppi and the colour reproduction is clear and vivid. Overall, the LG G2 is a great handset and an utter bargain at this price.