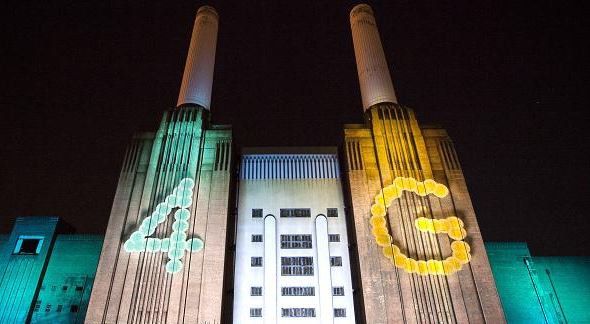 EE, the UK's first network to launch 4G superfast services, has announced that they will soon be able to substantially increase the bandwidth available to their customers. They are set to flip the proverbial switch sometime this summer which will massively increase the potential internet speed. The theoretical throughput is in the region of 130 Mbps but in-field tests will probably be able to produce download speeds around 80 Mbps. This is at least a doubling of the current 4G speeds available to UK consumers.
The roll out will initially only happen in ten major cities in Great Britain. The regions to first get the speed upgrade will be Birmingham, Bristol, Cardiff, Edinburgh, Glasgow, Leeds, Liverpool, London, Manchester and Sheffield.
Compared to typical home broadband speeds, the available bandwidth through 4G is massive. If the connections can prove to be reliable and prices drastically fall, mobile internet may soon be a viable alternative to home wired broadband before fibre optic data connections become more popular.
In fact, the 4G speeds EE are set to unleash will be amongst the fastest available anywhere in Europe. Currently Scandinavia leads the way with typical mobile broadband speeds reaching over 20 Mbps. After the change has been made and the dial spun all the way up, mobile data speeds in the UK are promised to be getting closer to those available in pioneering regions such as South Korea and elsewhere in Asia. Currently some of the fastest mobile data connections can be made us of in Japan where speeds in Tokyo can reach about 75 Mbps. Australia is set to get a 4G network capable of speeds up to 150 Mbps when Vodafone finishes testing its new infrastructure in a couple of months.
However, theoretical speeds don't necessarily mean anything. The way mobile internet works is that the available bandwidth is often shared between several users. This number is known as a contention ratio and means that the real-world results are frequently less awe-inspiring. In the US, 4G speeds are often found to be about 10x slower than potentially possible.
Even so, the upgrade is certainly welcome. And if we do get speeds approaching 80 Mbps it will surely mean that there will be more and more exciting things we can with our mobiles. This amount of bandwidth would help unleash a new range of stunning apps for use when out and about. For example, it should be easily possible to send and receive ultra-crisp HD video in real time between users. This could provide massive benefits in all sort of applications for example in medicine when used by paramedics.
EE recently acquired a large amount more radio spectrum to use for mobile internet in the much-delayed Ofcom auction. It now owns over a third of all the mobile spectrum in the UK and aims to further increase the speed available to its users later on. In fact, the 4G service could soon be reaching speeds of up to 300 Mbps.
However, the problem with the ability to get such fast mobile connections is the price consumers have to pay. EE have already come under fire for overcharging when their 4G plans were first announced. The network had a practical monopoly and asked for a premium price when it launched its 4G service. Here at Mobile Network Comparison, we've also been very critical of the tight data limits EE have imposed on their super fast plans. If you can get the speeds they advertise on your phone, it's very possible to unknowingly blow through your entire monthly allowance in a matter of minutes. More data on 4G plans ends up costing a lot more money.
Because of these high prices, take up of EE's 4G service hasn't been as good as expected. In fact, less than 10% of subscribers have taken on the more expensive plans. We suspect that most consumers will be more looking forward to affordable 4G plans for all before they are desperately keen for more and more speed. This is especially true as HD video calls between mobiles will require both users to be able to get high speed connections. And until unlimited mobile data plans are more commonplace, speed isn't really the biggest issue. If you have a 3GB limit each month, that still the hard limit that affects you most regardless of whether you can use it up at 300 Mbps or 10 Mbps.
What do you think? Are you desperate to get your hands on a 80 Mbps internet connection in your pocket? What do you think you would use these speeds for? And do you think current 4G pricing is fair to customers?