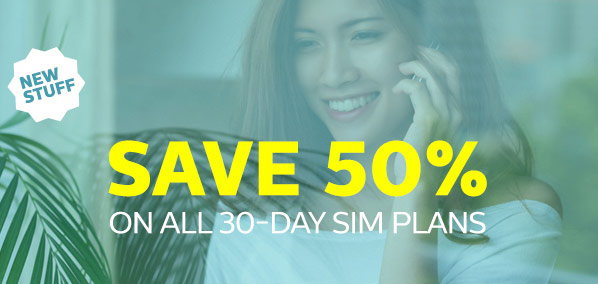 Charitable virtual mobile network, The People's Operator, have launched a stunning new range of SIM-only plans for 2016. Available as a range of bundles we've compared them to some of the alternatives and it's pretty clear they are some of the best deals currently available and maybe ever in the UK market.
So far this year, TPO have been signing up new customers at a ridiculous rate. And they're not planning on slowing down – not content with offering such cheap deals, they're also pulling out all the stops with an exclusive 50% off special offer for your first month. Here's the current options available:
As you can see, these bundles are shockingly good value. For example, if you pay just £7.50, you will get a mighty 1000 inclusive minutes as well as 3GB of mobile data and completely unlimited text messages.
If you've only got £5 to spend, you still get a hell of a lot. TPO's cheapest bundle includes unlimited SMS, 300 minutes of voice calls and a whole 1GB of mobile internet.
Ordering a SIM is completely free and you can get started in moments. You even get to keep your existing phone number very simply.
Here are some of the benefits TPO advertise for their SIM-only offerings: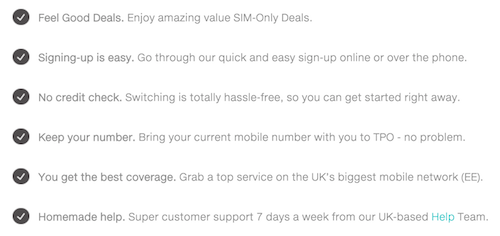 Are these the best offers currently available? Do you know of any superior SIM-only plans currently available? And would you consider joining TPO for these deals?