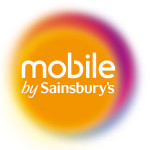 Summary
2G coverage: 99%3G coverage: 97%
Mobile by Sainsbury's is relatively-new virtual network operated by the British supermarket Sainsbury's. Like its predecessor, ASDA Mobile, it uses Vodafone to provide its network infrastructure. As a result, it is able to provide its customers with a great 2G network with broad UK coverage as well as decent 3G signal strength. Please take a look at our Mobile by Sainsbury's coverage map to find out about the signal strength where you are.
More info
Despite introducing their phone service relatively late, Mobile by Sainsbury's aims to build on its strong supermarket brand to provide a good-value alternative to mainstream mobile networks. As well as offering a cheap standard tariff it also has various 30-day bundles and it gives Nectar points rewards on top-ups as well as bonuses when you shop at Sainsbury's stores.
The virtual network is actually a equal partnership with parent network Vodafone who are well known for their strong mobile signal almost everywhere in the UK.
To find out more, compare the coverage offered by Mobile by Sainsbury's with that of other networks or check out our complete Mobile by Sainsbury's review.