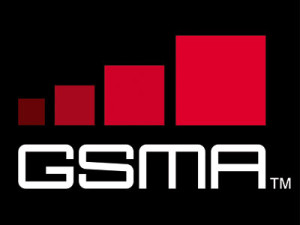 A recent report by the GSM Association (GSMA) has claimed that the income from mobile data services will eclipse that from voice calls by 2018. The GSMA is made up for over 700 mobile phone networks in more than 200 countries and runs the biggest industry event in the world, the GSMA Mobile World Congress. This latest report was conducted in combination with PricewaterhouseCoopers, the multinational services and accountancy company.
The GSMA report claims that the increase in mobile data will largely come from business applications in embedded connected devices and automated machine-to-machine communication. It is thought that it could provide a technology revolution over the next five years.
For example, potential applications of mobile data in the future include connected "smart" cars, and automated emissions metering. We will start to see more and more consumer products being connected via mobile data networks to make things easier for us. Whether it's a fridge that can automatically order new food once its run out or intelligent transport systems, the possibilities are almost endless.
The report has claimed that healthcare savings could be as much as £250 billion and carbon emissions may be reduced by as much as 27 billion kilograms. The statistics are impressive but before this can become a reality, mobile networks need to invest more in mobile internet infrastructure. Michael O'Hara, chief marketing officer at GSMA made it clear that the mobile industry bears a significant responsibility and must do its part in making these amazing new technologies possible.
Other reports have said that data revenues will overtake voice revenues even faster. If 4G is picked up quickly, this is a very real possibility. However, everyone agrees that the potential that technology can help realise is huge. Especially in areas such as healthcare and education.
For example, infectious diseases can be massively curtained with greater connectivity in developing countries. As always, communication is the key. Also, it is often said that famine occurs not because of a food shortage but because of distribution limitations. A huge part of this is that 240,000 kg of food is wasted each year as it spoils in storage or whilst being transported. It is thought that mobile technology could remotely monitor temperatures and locations resulting in saving enough food for almost 50 million people by 2017.
Do you think this prediction will come true? What mobile data devices and technologies are you most looking forward to? Respond with your ideas below.