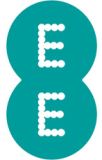 EE, formed by the merger of Orange and T-Mobile and the UK's first 4G mobile network, has slumped to some truly appalling financial results for 2012. The latest figures show that its losses have doubled since 2011 with a pre-tax loss of £249 million ($385 million). The results are far worse than last year's which added up to a loss of "only" £113 million ($175 million). This failure to turn a profit wasn't unexpected but the size of the losses is a bit of a shock. Despite huge marketing campaigns, EE only had earning of £1.41 billion ($2.19 billion) which was less than in 2011 and the total revenue fell too £6.66 billion ($10.34 billion).
The big launch of 4G services and EE's monopoly gifted by Ofcom didn't seem help the company in the way they hoped. In fact, EE actually saw its subscriber numbers fall compared with the same time last year. In the final quarter of 2011 EE had 313,000 new contract customers. However, in the same period in 2012, EE suffered from a massive 35% year-on-year decrease. They only managed to attract 201,000 new post-pay customers in 2012's fourth quarter.
As for 4G usage, EE have claimed that the uptake is fast although most analysts expect that it has fallen far below what they had hoped. EE probably predicted great results from their head-start over rival networks but they have admitted that only about 10% of their corporate customers are trialling or using their more-expensive 4G plans.
When EE first launched its 4G service it came under quite intense criticism for the pricing of its various tariffs. It was also lambasted strongly for not offering any unlimited data plans when superfast broadband needs to have no restrictions to be genuinely useful. While the company later u-turned and introduced a plan with a larger bandwidth allowance, uptake has been pretty poor and the customer response has been far from promising.
Although EE is reporting that it makes 10 percent more money off each 4G customer compared to a 3G customer, the fact that is is charging more for this service is probably meaning that more people stick with the cheaper option. It also seems that many would-be buyers are waiting to see what the other networks can offer before committing to a 24-month contract with EE.
Especially now 3 Mobile have announced that they will offer an unlimited 4G data plan without charging a premium, it's hard to say that EE have made the most of their monopoly. The results really put the pressure on CEO Olaf Swantee who has held the position for only just under 18 months.
EE's public relations department have already started desperately spinning the profits news to make it seem less dire. Despite doubling its losses, EE is claiming that it has "maintained solid commercial momentum" and successfully built its brand.
What do you make of the latest profit results from EE? And what about their attempts to excuse them? Have you tried its 4G service yet? And do you think its revenues will improve over the coming years?