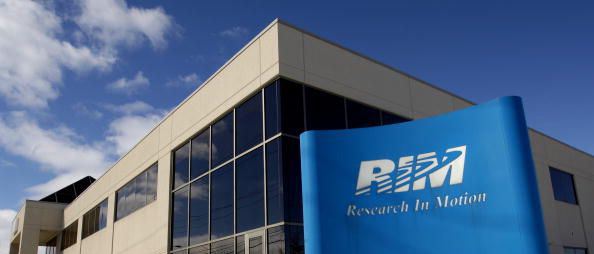 Troubled BlackBerry recently announced that the company was up for sale and actively looking for a buyer. The company, famous for its business-friendly pioneering smartphones, was once a dominant player but has recently seen its market share crash from almost 50% three years ago to less than 5% today.
There was recently a fascinating article in Canada's Globe and Mail which offers an insightful inside-view about the downfall of Blackberry. It also elucidates a different perspective behind BlackBerry's recent announcement that they will be releasing their BBM messaging service to other platforms this year.
The piece of investigative journalism is drawn from interviews with several of the most senior key players within the company has seen its fortunes wane over the past few years. For many fans of BlackBerry who've watched over £50 billion on the company's market value be wiped off in just five years, it's a mystery as to how things could have gone so wrong so quickly. After all, BlackBerry pretty much invented the smartphone market itself.
However, inside the company, founder and ex-CEO Mike Lazaridis had been warning against their strategic decisions for some time. BlackBerry had always done well courting corporate customers – even Barack Obama admitted to being addicted to his BlackBerry – but with the release of BlackBerry 10, they aimed after the general smart phone market by releasing yet another touchscreen handsets to compete against the iPhone and the plethora of Android devices.
Let's turn the clock back a little… Four years ago, in 2009, RIM (as BlackBerry was known back then) Was undergoing a massive global expansion. Fortune had declared that it was the world's fastest-growing company. And market research demonstrated that 80% of people wanting to buy a smart phone were going to get a BlackBerry.
However, just a couple of years later in December 2010, BlackBerry was already showing signs of struggling. According to ComScore, RIM's market share has been slashed from over 40% to just 36.1%. by the next year, it had fallen even further to just over 15%. Much of this was due to competition from Google's competing Android platform which had seen its market share rise to almost a quarter at the end of 2010 and then almost doubled over the following year.
In general, after the iPhone first came out and Android began to get a foothold in the smartphone market, BlackBerry was in an era of strategic confusion. They were lost in the marketplace that has rapidly developed and weren't sure how to differentiate themselves in light of all the incoming threats. In particular, they forgot what made them popular in the first place.
Many within the company thought that by focusing on being the only smartphones available with a physical keyboard as opposed to touchscreen, they would carve out a strong and enduring niche for themselves.
Others thought that this was missing the point and the diehard fans and traditional customers didn't especially love the concept of the physical keyboard and its physical manifestation – rather, I like blackberries because the physical keyboard represented its business-focused and professional ethos that differentiated blackberries handsets from Apple's and Google's.
By focusing purely on physical keyboards, and failing to react in other ways, BlackBerry failed to maintain a grasp on its core market. And as sales dwindled, they got more and more desperate and started to reconsider touchscreen devices again.
One early example was their abortive attempt at producing a tablet to compete with Apple's iPad. It was a failure, and BlackBerry were forced to slash the price almost immediately in order to shift unsold stocks. the Playbook was also in many ways a turning point for the company. In the financial markets, it was becoming obvious that BlackBerry were struggling. The stock lost over three quarters of its value and by getting distracted with the Playbook project, the new version of the operating system – BlackBerry 10 – suffered from substantial delays.
Check out part 2 of this article about BlackBerry's decline over the last few years…