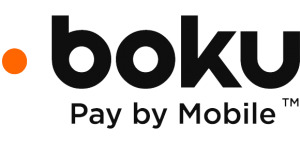 O2 owner Telefónica has recently invested in mobile payments company Boku. Telefónica has not commented directly on how much they have invested but said it was less than £7 million. Boku has now raised a total of £22m in funding, including funds from New Enterprise Associates, Andreeson Horowitz, Benchmark Capital, DAG Ventures, among others.
Telefónica has explained that the investment is a 'significant development' as O2 becomes closer to launching its mobile wallet services, and Boku will become Telefónica's preferred mobile payment system. Telefónica will be embarking on a global partnership with Boku to improve the overall payment experience of their future mobile payment system
Telefónica chairman and CEO, Matthew Key, has said:
Payments are going mobile and we want to be at the forefront of this trend. Boku has quickly established itself as a true innovator in the mobile commerce space and this investment gives us access to their tools, infrastructure and knowhow, ideally complementing our own mobile payments expertise. We are also embarking on a global partnership with Boku to enhance our operator billing capabilities and the overall payment experience through our future mobile wallet services.
The 'mobile wallet' is an interesting idea, and we've already seen advances from other companies in this mobile payment system.
Boku's CEO, Mark Britto has said:
Payments is an industry that requires scale, and in the three years since Boku launched we've grown rapidly to partner with more than 250 mobile network operators, processing transactions in 67 countries all over the world.
With a vision on such a scale as this, Boku has demonstrated why their services would be perfectly fitted for a mobile wallet system for Telefónica.
Previously O2 had a payment system using 'Load & Go' cards, which was powered by NatWest. This was then closed in anticipation of the 'O2 Wallet', which was announced for launch in the second half of 2011, since then it has been delayed to further improve the service. It wouldn't be unlikely to see Boku involved in the 'O2 Wallet'mobile payment system in the near future.

What do you think? Would you use a mobile wallet system? Do you think it's the future of mobile payments?