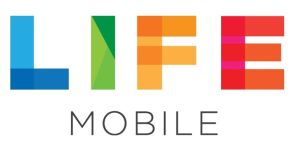 Phones 4u, the independent mobile phone retailer, has joined up with EE to launch the latest virtual network in the UK. The new network will one of many running on EE's infrastructure and it's not clear just yet what their unique selling point will be nor what we can expect in the way of price tariffs. The new network will be called LIFE Mobile and will initially launch as just a 3G service with 4G connectivity promised in the future.
Phones 4u started off as Midlands Mobile Phones in the early days of mobiles back in 1987. It first emerged as Phones 4u in 1996 and is headquartered in Newcastle. Since being sold for £1.5 billion just over six years ago, the company has bought out the online firm Dialaphone for about £10 million and partnered with the Dixons group.
The company's turnover is growing despite a very poor customer services record and a controversy in 2008 when Ofcom ruled that they had been misleading customers. Phones 4u was recently acquired by a private equity group a couple of years ago in a £700 million deal and now has over 550 UK shops and about 5000 employees.
But why are Phones 4u getting involved in the mobile network business? The company is doing well as it is just selling mobile phones. In fact, they sold over 1.5 million mobile contracts last year. Still, despite the strong results, the company is probably looking to diversify its income stream especially as the recession has hit the high street hard in recent years. It's certain that Phones 4u doesn't want to go the same way as Blockbuster, Woolworths and Jessops.
The reason for EE getting involved is less clear. Effectively they will be reselling their own product with a lower profit margin by offering their services cheaper through a virtual network owned by Phones 4u. However, it has been claimed that LIFE Mobile will offer 4G services later in the year. Many industry analysts have suspicions that EE's 4G uptake hasn't been as high as they hoped. By offering a parallel cut-price alternative, EE might be hoping to corner both ends of the market. They can sell their premium 4G product at high mark ups through their high-profile EE brand while bargain seekers might still sign up at a cheaper rate through Phones 4u. Although the marketplace is already quite crowded and Phones 4u are years behind rival company Carphone Warehouse and their Talkmobile network, branching out in this way would seem to be a smart move.
Having said that, there is certainly some reason for questions about how independent Phones 4u will remain now it's running its own network. Given that it used to sell tariffs from all the major networks, it's hard to see why they wouldn't promote their own service more now. Will customers be losing out because they get biased advice? It's too early to tell now but the Phones 4u head Tim Whiting has been quick to counter any fears. He claimed that the company will be focussing on customer satisfaction rather than sales volume. With the Phones 4u track record, this might be a little hard to swallow but we won't make any judgement yet.
One other issue that Phones 4u might not have fully investigated is their choice of name. LIFE Mobile doesn't utilise any of the brand recognition they have already through their high-street presence which is an interesting choice. It may be to differentiate the two to increase the perception of independence. However, there might be an issue as there is already a mobile company called Life Mobile. Jay Bartels runs a business in the US and has trademarked his company as Life Mobile over a year ago. We'll look on with interest to see Whether this will result in a lawsuit in the near future.
LIFE Mobile will launch in March 2013 and we'll be writing up our full review of them once we've had a chance to try out a SIM card.
What do you make of this? Can Phones 4u shake their negative customer service image? Do we really need another virtual network? Would you consider using this on your phone? And what do you make of the decision to partner with EE?