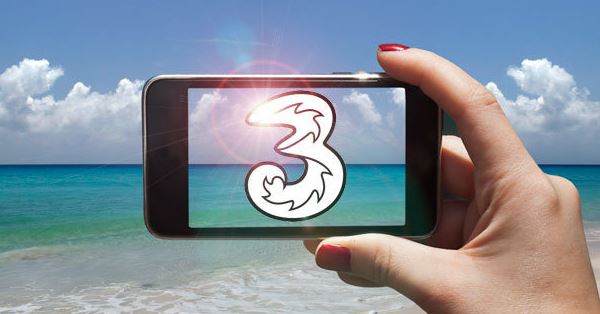 Three Mobile are rolling out a brand-new scheme to help you save money when using your mobile abroad. Called Feel At Home, the new deal completely abolishes all roaming fees you would usually have to pay when travelling in a select few foreign countries.
We've lost count of the number of times we've heard of mammoth bills caused by overseas roaming charges. Even within the EU, it is easy to run up £100s in a few hours browsing the internet and even a quick call to loved ones back home can cost more than your hotel room for the night. Things are often an order of magnitude worse if you're visiting countries not in Europe.
Most of us are aware that when we go on holiday, we will be restricted to communicating with people back home during infrequent visits to desperately-slow internet cafés. While this means that we can really concentrate on relaxing and enjoying ourselves while we are away from home, sometimes emergencies can crop up. And this can mean that you urgently need to get in touch with people back in Blighty. Or, if you're away for a really long trip, it's definitely nice to be to call your significant other for a quick chat or check in with your folks.
Previously the prices have been exorbitant and completely unaffordable but Three's new deal will make a difference, at least for a few destinations. When you're travelling in Austria, Australia, Denmark, Hong Kong, Italy, the Republic of Ireland or Sweden you only have to pay the normal UK rates for making calls, sending texts or even browsing the web with your mobile data connection. Presumably these particular countries have made the list because Three's parent company – Hutchison Whampoa – have business relationships with the operators existing there and have worked out some sort of deal.
Even better, if you have an inclusive allowances that provide a certain amount of minutes, texts or megabytes of data, these will still be usable when you roaming. So when you're on holiday, you can use up your monthly allowance that would otherwise end up going to waste. And with many Three Mobile tariffs including unlimited data, the possibility of saving huge amount of money on roaming internet access are huge.
The only thing you have to look out for is that the offer only includes calling and texting UK numbers back home. You can't make roaming calls to other countries or even the local country you are currently travelling in. Even so, there is nothing to complain about and it's a great deal for all Three Mobile customers. Best of all, you don't even have to do anything to activate the offer. You will be opted in automatically and will start saving as soon as your phone starts roaming on a network in any of the countries that are included.
We think this is great news as, traditionally, roaming charges have hit consumers' wallets hard. Most the time, the mobile networks have done little to make this any better and have happily pocketed profits they've been making. Now, it's almost worth picking up a Three Mobile PAYG SIM if you're going away to one of the countries listed for about a couple of weeks.
Once again, it's been down to Three to pioneer a new way of doing things that puts customers first. We can only hope that this hots up the competition for overseas roaming and that we see other networks follow suit with their own alternative offers to help you save money. Were also certainly interested in seeing which countries to the sized at next to the Feel At Home plan.
Did you use your mobile much last time you away on holiday? What's the most expensive roaming bill you have ever been hit with? And what do you think of this new offer – will you be using it and do you think that the other networks will follow suit soon?