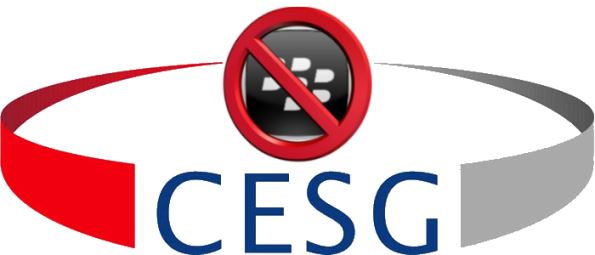 In what many are marking as a major blow for BlackBerry's big push of their new BB10 operating system, reports are emerging that it has failed government security requirements. Traditionally, BlackBerry benefited from many UK government contracts to supply mobile phones. Their strong reputation as being secure and fit for business applications meant that the governmental bodies preferred BlackBerrys to other smartphones. In particular, the strong types of encryptions used in previous version of the BlackBerry operating system has made the devices the first choice for sensitive applications in organisations such as the NHS.
In fact, BlackBerry's older 7.1 operating system cleared intensive government security tests. At the end of 2012, the UK's Communications-Electronics Security Group (CESG) conducted a rigorous security analysis of the older OS to determine what applications it was safe to use with. CESG is the group that evaluates and certifies governmental security clearances for digital devices. It's a part of Government Communications Headquarters (GCHQ) which itself is part of the Joint Intelligence Committee. The GCHQ intelligence agency has a very important history with security and encryption as it used to be the Bletchley Park agency that contributed to cracking the Enigma code.
The result of the tests was that BlackBerrys running 7.1 were eventually cleared to the Restricted classification. This is only two rungs below Top Secret on the official government security clearance hierarchy.
BlackBerry 10 is the latest version of their operating system and is a complete reboot compared to earlier versions. Like the OS of the BlackBerry tablets, it's based upon closed-source proprietary software developed by Canadian firm QNX. It's a Unix-like OS that was first officially announced back in May 2012. Some of the main features it offers include swiping gestures, true multitasking and new applications.
Given that government contracts are typically one of BlackBerry's big earners, this news will come as a significant blow. This is especially true after all the work they have put into relaunching the brand and introducing the new BlackBerry 10 version of the software. If BlackBerry aren't able to sell their new range of handsets including the Z10 and Q10 smartphones to the British government, there will be a lot of concern. It's likely that they will attempt to roll out updates to help them meet the requirements to gain classification from CESG and reopen the potential of government buys worth millions.