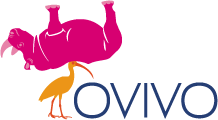 Summary
OVIVO Mobile has shut down and ceased business as of 19 March 2014. For full details please see here and also check out our post for full details about how to keep your number and choose a new network with £10 free credit.
Ovivo is a virtual network that runs on the Vodafone network. Unlike most other mobile networks, it's free to use! Each month Ovivo gives you an allowance of calls, texts and data. Not bad, eh? To find out about what the coverage is like near you, take a look at the Ovivo coverage map.
For more information, you can compare Ovivo's coverage with other networks' mobile coverage. Our Ovivo review is coming soon but, in the meantime, you might like to have a look at our interview with their founder and CEO, Dariush Zand which can be found here and here.