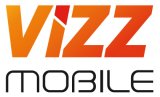 Summary
2G coverage: 99%3G coverage: 97%
Coverage map
Dialog Vizz Mobile is a virtual network that runs on the Vodafone network. This means that it has good 3G coverage although it is not as good as other networks such as 3, T-Mobile and Orange. You can check the Dialog Vizz Mobile coverage map to find out about the signal strength in your local area.
More info
Dialog Vizz has been operating in the UK since 2011. Behind the company are some very experienced people in the telecoms industry who have a background in Asian markets. because of this, Dialog Vizz is focussing its efforts the particular demographic of Sri Lankan immigrants living in the UK. One of their prime selling points is low rates for calls back to family and friends on the island of Sri Lanka.
Because they use Vodafone for their network coverage, the reception should be excellent almost everywhere. And Dialog Vizz have done really well to bring some very competitive prices to the market. They even have a great offer where calls to other Dialog Vizz customers are free.
For more information, compare Dialog Vizz's coverage with other networks' mobile coverage or check out our complete Dialog Vizz Mobile review.