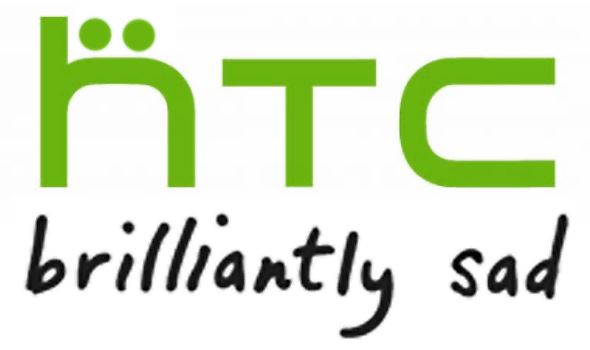 Struggling mobile manufacturer HTC has been hit by a wave of resignations as many senior managers have recently jumped ship. HTC has really been having a tough time over the last year or so but this latest setback will be really hard to bear. While we loved their breathtaking skydiving advert featuring Roberta Mancino, this news means that allusions to the Titanic are only just in the realm of hyperbole rather than realism.
The most recent departure is HTC's Chief Product Officer, Kouji Kodera. He has been in charge of their recent strategy change toward a concentration on a smaller range of uniquely designed and recognisable models such as the award-winning HTC One. The hilariously-coiffed Kodera has had a huge say in defining the company's design choices as well as its move to drastically-shrink its portfolio of Android smartphones. Worringly for HTC, Kodera is a big name to be losing at this point in time.
It's not just their Chief Product Officer – several high-profile employees have left HTC during 2013. From the European side of things, UK chief Phil Roberson left back in march after less than nine months. He brought with him plenty of mobile expertise having previously been a director at Everything Everywhere.
Phil Roberson was soon followed by Mike Coombes who was HTC's Head of Sales in the UK. He had been at HTC for even less time and as he worked closely with Everything Everywhere in his previous rôle at Nokia, there's obviously much speculation that their departures were linked.
This is especially true as James Atkins, the ex-Head of Marketing, also left about the same time. Clearly it's a big blow to lose so many senior staff from the UK side of the operation in such quick succession.
And it really does seem like everyone is leaving at the same time aware that they are on a sinking ship. HTC's VP of Global Communications Jason Gordon has also quit recently. As has HTC's Director of Digital Marketing – John Starkweather – who has moved to US mobile company AT&T. Yet another high profile departure is Global Retail Marketing Manager Rebecca Rowland who now works for Microsoft. It seems that a lot of people working at HTC have been freshening up their CVs and putting out feelers elsewhere recently.
It's not unreasonable to say that HTC looks like it's in full-on self-destruct mode right now.
They even lost product strategy manager Eric Lin not so long ago. HTC execs will be particularly furious about this as Eric Lin went to the unprecedented step of actively denouncing the company as he encouraged his colleagues to quite on Twitter:
To all my friends still at @HTC – just quit. leave now. it's tough to do, but you'll be so much happier, I swear.

— eric L (@ericlin) May 20, 2013
Staggeringly unprofessional maybe, but the message is loud and clear: HTC is dying. The grass really is green over here on the other side.
HTC has certainly been struggling recent with sales and profit figures pretty much in freefall compared to their rivals. They were once the darlings of Android with some of the best results to show and some really stunning handsets backed the the gorgeous custom-built Sense UI.
However, Samsung is running away with the majority of smartphone shipments these days and the launch of their new First handset was pretty much a failure. To be fair this was due to some backstabbing from Facebook robbing HTC of an exclusive app, but there's no denying that the phone's release has been a bit of a shambles and there have been rapid price-cuts in the US.
There's even been questioning of HTC's reining CEO, Peter Chou. It seems both investors and employees are losing faith in his captaincy of the Taiwanese company. Despite the recent financial problems, the organisation hasn't exactly been helping itself when it ran into supply issues following the release of its flagship HTC One handset. HTC have produced some truly beautiful phones and software over the years but only time will tell how much longer the skipper hangs on during the buffeting from this storm.
What do you make of this? Is HTC's time up or will it weather the rough waves and make it through this? Will we see more senior staff leaving or maybe even Peter Chou being made to walk the plank? And how do you rate HTC's phones compared to the competition? Give us your thoughts 🙂