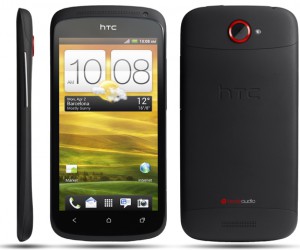 Continuing our look at the new HTC One range of mobile phones, we're taking a look at the HTC One S today.
The One S does mimic many of its bigger brother's features although some aspects have been downsized. The 4.3 inch amoLED screen is an ideal combination of large dimensions at a manageable size which is what many people would admire of the One S. Additionally, its super slick form factor and diet to 119.8 grams will feel breezy to hold.
The One S does away with two of the cores leaving it a still considerably commanding 1.5Ghz Qualcomm Snapdragon S4 dual core processor. Screen resolution has taken a minor hit though with a resolution of 560*960 – just a tick behind the iPhone 4S's retina display of 640*960 pixels . The internal storage has been halved to 16GB but this is more than enough for a vast collection of music and a couple of movies. Whilst the front facing camera has been converted into a VGA resolution but is still a decent offering.
The rest of the features stay the same so to summarise: Beats Audio, 8MP camera, 1080p HD recording, 1GB RAM, 1650mAh battery.
Get the HTC One S from just £29/month with 500 minutes, 5000 texts and 250MB data