HTC have hit a home run with their newly announced range of smartphones. From the monstrous Quad Core media phone of the One X to the beauty and brains of the One S to the sensationally small, stylish yet tremendously powerful One V. HTC have mastered the convenience of needs to luxury's of wants sized into their iconic HTC hardware design that's ought to win the hearts of the iPhone owners and the brains of the Galaxy S2 fans. The whole array of HTC One phones all sport the Ice Cream Sandwich OS and today we start by taking a look at the cheapest handset, the HTC One V.
HTC One V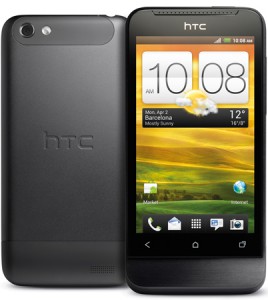 The baby of the One Range is no slouch. The 1Ghz single core is zippy at performing daily tasks such as Facebook, Twitter, texting whilst YouTube videos load up speedily. The storage size of 4GB is pretty respectable but it has a leading edge over its elder brothers as this one is expandable by up to 32GB so can be increased to 36GB superseding the One X and One S.
The 3.7 inch touchscreen would be ideal for users who hate larger screen phones as the V is a merely condensed version of the X. Screen resolution is very strong at 480*800 which comparatively is lower but since its a 3.7 inch, the pixels per inch matters more than how much the screen resolution is overall.
Camera quality is crisp with a 5 megapixel camera enveloping all of the added features from the One X such as Auto Focus and BSI Sensor twinned with HD Ready TV standard 720p recording. The baby V isn't so much of a baby where it has contained the best features from the X and S into a small, stylish and sleek mobile device rivalling superphone premium standards.
The HTC One V also takes a micro-SIM to leave room for its large 1500 mAh battery.