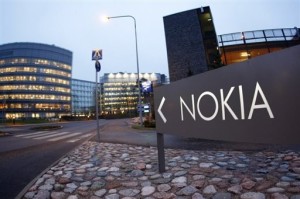 Nokia has just announced that they will be axing over 1000 jobs to cut costs for the struggling mobile manufacturer. The company's aim is to save money and streamline its operations but the net result is tons of people out of a job. The redundancies come after an announcement in June last year that large-scale lay-offs would be inevitable.
All the job losses will be in the Finnish company's IT department. Over 1000 workers are set to lose their jobs outright with 300 positions being removed completely and over 800 more outsourced to India with companies such as HCL Technologies and TATA Consultancy Services. Almost all the people affect work for Nokia in its Finland offices although there are workers in Canada and Germany too.
Nokia has been making a big effort to produce savings and these latest redundancies are the final batch of a total of around 16,000 job losses since 2010. It has already closed its production plants in Europe as well as its headquarters to try and get some positive cashflow.
The news from Espoo, Finland is that Nokia has been having a tough time recently and is haemorrhaging cash as it struggles to play catch-up with bigger players like Apple and Samsung. The company is currently not turning a profit and is aiming to producing savings of £1.3 billion by the final quarter of the year.
These particular cuts are not related to the recent news that Nokia has been overtaken in global mobile phone sales by Samsung. But it's definitely going to be a tough few months coming up for the company. Nokia has already issue a warning about its upcoming 2013 Q1 results even though its Lumia handsets performed relatively well over the Christmas period.
What do you make of these redundancies? Is Nokia right to outsource more staff? And will they be able to turn things around this year or might this be the beginning of the end for the Finnish company? Let us know 🙂